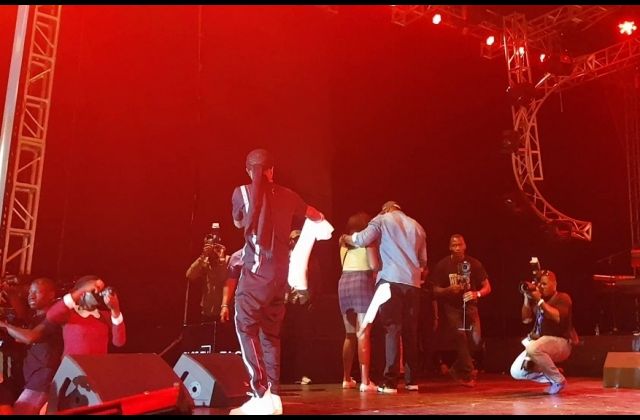 The Nigerian popstar halted his performance to save a young lady from a male concert goer that tried to sexually assualt her.
The 27-year-old singer stoped the show, waving his arms for his band to stop playing, after noticing a woman in trouble in the crowd.
While performing at Lugogo Cricket Oval on the 8th of December, Wizkid spotted a woman being harassed while making her way towards the stage, and immediately called the man out telling him: 'Don't ever touch a woman again!'
After stopping his band, he told the crowd: 'Hey hey hey, Mr Man, don't touch that girl. Listen to me, one love. Wizkid shows are all about love. We preach love we are all about love. 'Don't ever touch a woman again in your life. Don't do that, bring her on stage.'
The woman was then brought on stage by Wizkid's security and he continued the show.
Video: Wizkid saves woman from being harassed!
H/T: Metro