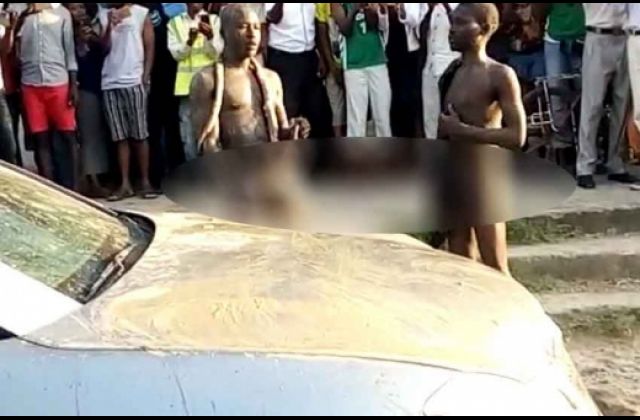 Two suspected car thieves who appeared to be in a trance were stuck in the middle of the street completely naked dancing with snakes in Mombasa.
The suspects were covered in mud while one of the men had a snake hanging around his neck, something eye witnesses claim was the work of witchcraft.
Residents believed that the only way the suspects could be released from the trance was if the owner of the car intervened ... comparing the shocking events to what is shown in most Nigerian movies.
Watch the video below;
h/t: SDE
Download the Howwe Music App