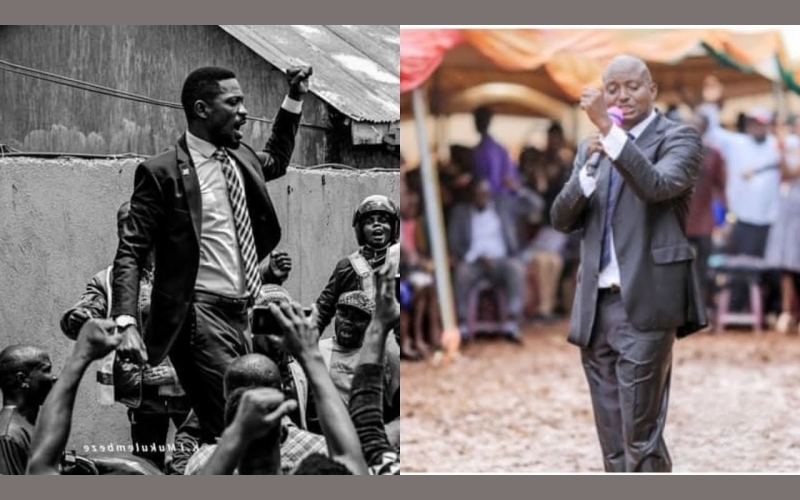 City pastor Bugingo Aloysius has been demanding that Bobi Wine makes a stand on the homosexuality issue that has divided the nation.
The pastor accuses him of sympathizing with the gay and also enjoying their findings.
In a video seen by this website, Bobi Wine recorded himself vibing to his song in which he featured pastor Bugembe.
"How do you expect me to come to church, yet the newspapers continue to report that pastors practice homosexuality," he jammed in the background in the video posted on his Tiktok account on Tuesday.
Many of Bobi Wine's followers praised him for choosing the best song to respond to Bugingo.