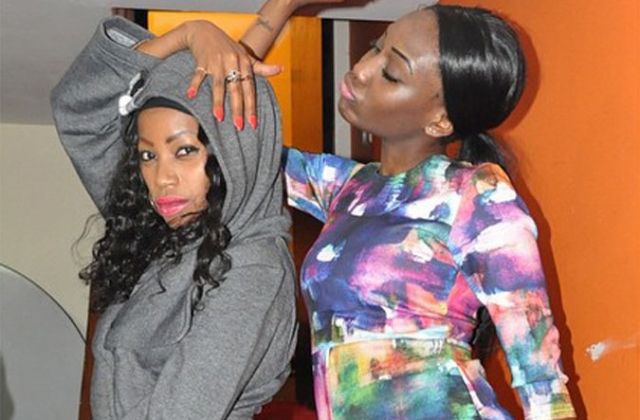 While Howwe was too busy covering real stories like how Zari was filmed masturbating and using sex toys… Howwe was losing it's victims of our hot female celebrity entertastic photo craziness of Sheebah Karungi and Angelina back stage at Grajoh End of Year Concert.
The two songbirds were performing before Grajoh End of Year Concert Crowd in London last weekend. Even though they basically had great performances…. Questions would not escape if we had to bring them to Howwe skinning section- where hot questions are posed to you and you don't have what to answer…. Sheeba? Angelina? Why do you take pictures in front of the toilet? See photo
It's on the same night Iryn Namubiru went ahead to provoke the fans…by letting her boob pop out?? Yeah…the boob popped out and it started asking questions to the crowd like--- Can anybody see am as bold and yummy as buffalo's heart?
Also Read: Iryn Namubiru Flashes Boobs At Grajoh End Of Year Concert Performance
In other photos, Ang3lina seemed to have realized and couldn't believe what Sheeba's mind was thinking about it?
Other Photos: