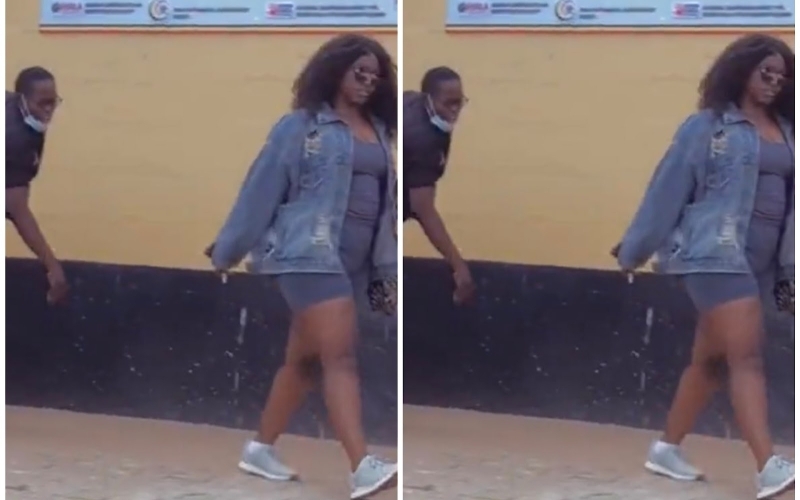 Winnie Nwagi was denied access to the Ministry of Internal Affairs premises over her indecent dress code.
She had donned hot pants, and she was stopped at the entrance by the security personnel whom she insulted multiple times.
Also Read: My Daughter Will Not Change Her Dress Code—Winnie Nwagi's Father
When asked why she was in skimpy outfits, Nwagi claimed that it was an abrupt program by her manager while she was on her way to the gym.
"I was on my way to the gym but my manager told me to go to the ministry. I didn't have time to change to the outfits," she narrated.
Winnie Nwagi has been heavily criticized for her unbecoming behaviour.
It is reported that she is struggling to get sponsors for her upcoming concert for the same reason.
Download the Howwe Music App