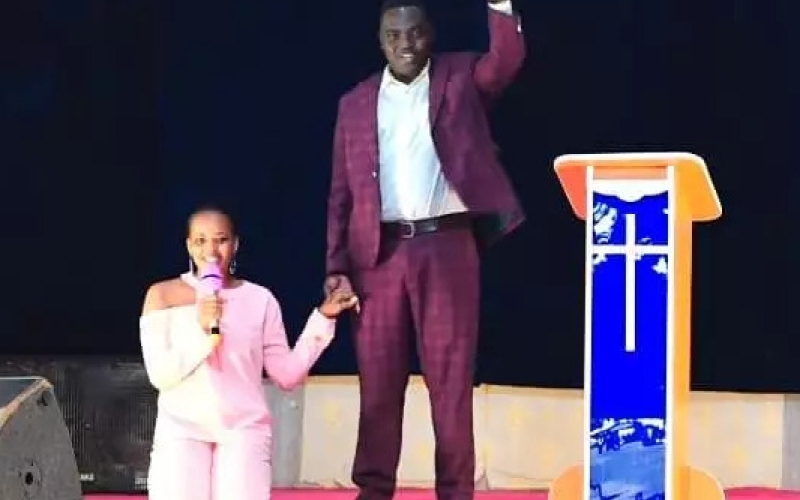 In an interview with UBC TV, Fiona Kyomugisha, the recently revealed partner of Pastor Andrew Jengo, shared insights into their relationship. Over 5 years ago, when they started dating, Fiona was unaware of Jengo's identity as the son of the late Augustine Yiga, a senior city pastor.
"We met before he became a pastor," Fiona explained. "I did not know he was a pastor's son, and he never told me about it. I only found out when he was forced to address a controversy surrounding his father publicly."
Despite being deeply in love with Jengo, Fiona expressed concerns about being in a relationship with a church leader, especially since she wasn't born-again at the time, hailing from a staunch Anglican family in Nakaseke.
"I loved him so much, but it was troublesome for me because I couldn't see myself becoming a pastor's wife," she admitted. "I personally was not very religious, did not even know how to pray, but with time, he helped me adjust."
Eventually, Fiona converted to the Born Again faith along with her younger brother. Presently, she manages a charity ministry in the church, dedicated to helping disabled children.
Fiona disclosed that her education suffered due to her relationship with Jengo. "I dropped out of school, and he had a hand in this. We were both young and telling lies to each other, so I dropped out, and he also dropped out," she revealed.
Currently living together, Fiona emphasized that they have abstained from intimacy and plan to continue doing so until after their wedding, scheduled for November next year.
Download the Howwe Music App