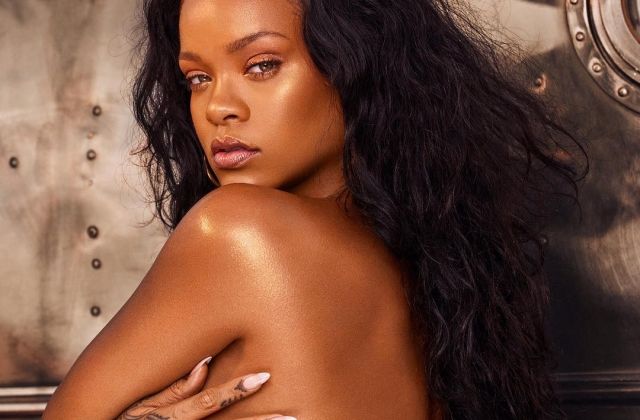 Rihanna is one of the hottest celebrities in the world and when she decides to go topless on her Instagram page we just know 'Bad Girl Riri' is at it again.
The award-winning singer took to her Instagram page on Tuesday, March 27, 2018, where she posted a photo of herself topless with her hand covering her boobs.
Even though this is not the first time we are seeing Rihanna go topless, she looked really sexy and it looks like this photo was for an advert.