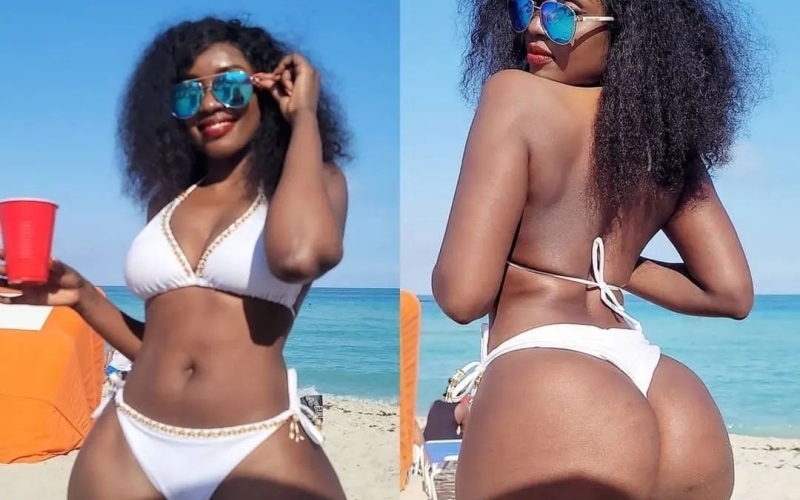 Virtually every girl who has a presentable body in this age wants to be a role model, and those who are crazy about the spotlight will risk it all to be seen.
Not all of these are good, however, a few end up offering mediocre results at photoshoots and or pulling up an outright cliché.
However, Hyacinthe Natugonza aka Nana Webber has ruled the internet with her succulent n3de videos and succulent photos whenever she shares online.
Take a look,
Download the Howwe Music App