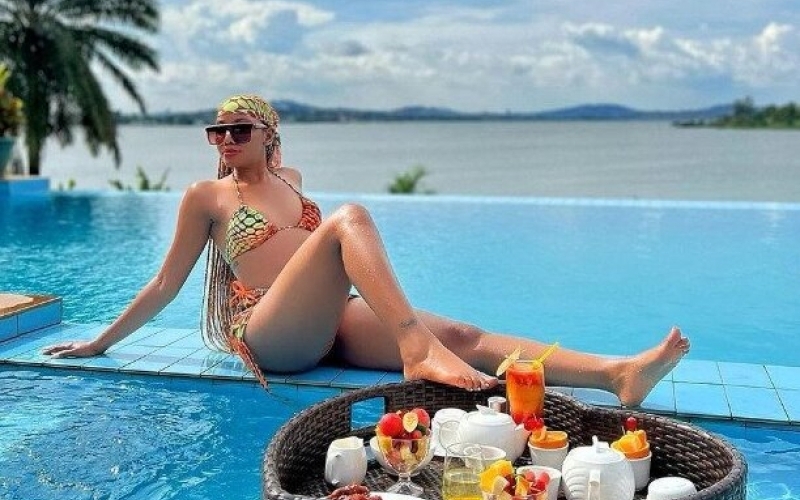 Body-Confident beauty Pia Pounds has caused whopper stampede among men on social media when she released her picture while donning a sex oozing bikini that curved out her clear Structure and organisation of the juicy body.
Pounds is known for making the most of her time off and she ensured she had yet another unusual day off when she was pictured posing for the camera while standing on the poolside.
She looked incredible in a cut-out bikini which showcased her incredible figure and the strap on the briefs gave a sassy edge.
To nail her sexiness, Pia Pounds pulled one of the Power poses of 'baby, come and get it'
Download the Howwe Music App