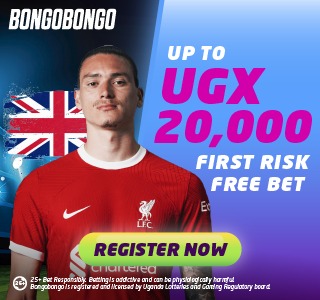 Scandal just went there. Season five of the TGIT show kicked off with a bang. On the Sept. 24 episode, Fitz (Tony Goldwyn) and Olivia (Kerry Washington) had hot sex, Mellie (Bellamy Young) was sworn in as a senator and Sally Langston (Kate Burton) managed to drop a bombshell on the world in the show's final moments!

Our first view of season five belonged to the beloved Sally Langston. She had more fire in her tiny little body than ever before. She was throwing shade at Fitz for throwing a party for the royal family of Caledonia. In the midst of Sally's rant, there was so much Olitz sex. Like, SO MUCH. There hasn't been this much lovin' between Olivia and Fitz since season one!
When they said "Hi" to each other, the Olitz fandom, or maybe just me, keeled over. Olivia got dressed for the royal event, and so was Fitz. Even though she loved Fitz, she was not about to let him mess up her couture gown. That's when Fitz uttered in his sexiest voice ever, "Then take it off." Swoon.
Sally believed Fitz had ulterior motives for bringing Princess Emily and Prince Richard to America — possibly just to butter up the Queen. Honestly, the Queen was the last thing on his mind. His queen was named Olivia Pope. They held hands and looked at each other so lovingly during the dinner.
However, Sally was sniffing for something big. "What other tricks do you have up your sleeve?" Sally said about Fitz. He had a lot, to be quite honest. Mellie couldn't go to the party because she had the "flu." But she was dressed and ready to go. "You can't have a state dinner without the First Lady," Mellie said. Well, Fitz just did.
A Tragedy, A Coward & A Hacker
But no one was buying that Mellie had the flu, and Abby knew that. However, she had juicy stuff to discuss with Liv. She asked how long it took for Fitz to call her after he kicked Mellie out. Olivia denied, denied, denied. Abby started talking about Princess Emily, and the royal was actually in a bathroom stall and heard the whole thing. Awkward.
Olivia was wearing Fitz's Navy T-shirt, so you knew Olitz was alive and well. Unfortunately, Olivia had to change pretty quickly. Scandal pulled a Princess Diana and killed Princess Emily in a tragic car accident. Olivia arrived on the scene, and Princess Emily's body was still out in the open for the world to see. Olivia covered the body with her flawless white coat. To make matters worse, pictures had been taken of her body. Olivia agreed to help find the photos (a.k.a. pay off the paparazzi). It wasn't enough. They needed to make front page news.
Prince Richard agreed to have his photo taken while looking at Princess Emily's body. Olivia went back to OPA to see if Quinn had found out any more answers. She asked about Huck. Quinn called Huck a "coward" for not telling Liv what he'd done. But there was more work to do. The guy on the motorcycle in one of the photos was not a cameraman — he was a hacker. Someone wanted the Princess dead! Dun, dun, dun.
'I'm Divorcing You'
Mellie wanted Fitz by her side when she took her oath to become a senator. She was pretty pissed at Liz for stabbing her in the back. Instead of buckling in her knees, Liz OWNED Mellie. She was done being Mellie's "puppet." Her payment was getting Mellie elected. Bye, Felicia! With Cyrus gone, Abby and Liz weren't exactly on the same page. Abby had no idea Fitz wasn't going to Mellie's swearing in. Olivia gave Fitz heat about, and he ended up attending. Thanks, Liv!
Fitz and Mellie had a long overdue chat about what had transpired. Mellie said she thought about those jurors every day, but she believed it was just another thing to add to the list of things she'd done to reach her goals. That's when Fitz dropped a bombshell. "I'm divorcing you," he said. Mellie claimed she'd never sign, but Fitz knew that they were tied together forever. They would be the victims of mutually assured destruction. Abby was furious with Liz for not telling her about Fitz going to Mellie's swearing in because it made her look like a fool. But wait — Liz didn't know either!
Immediately after handing over those papers, Fitz told Olivia. Olivia didn't seem quite as thrilled as Fitz, but this was a huge leap for her. Plus, their relationship going public would mean their relationship would be transformed into something else entirely.
Forever Fixing Huck
David called and revealed that someone has caused the crash. The only person Princess Emily had spent any real time with was her bodyguard. Olivia realized that Princess Emily was having an affair with her bodyguard. She went to Fitz with the information before telling the Queen. Fitz was thinking about the naval base in Caledonia. Bringing this murder to light would ruin everything. They engaged in a full-on fight, and it wasn't pretty.
The fight was so bad that Liv went back to her apartment. Huck was there. He asked if Fitz was hurting her on the inside. Olivia asked him the same question. He admitted that Quinn had hurt him, but they'd both hurt each other. That's when Huck broke Gladiator hearts around the world. "I can't go home until you fix me," Huck quivered. "I can't fix you," Olivia said. Poor Huck.
Liz had figured out that Olivia was in the White House. She went straight to Abby and admitted that keeping that kind of secret wasn't going to work with her. That's when something clicked between Abby and Liz.
Mellie was desperate, and she walked right into the lion's den. She went to Cyrus. She wanted Cyrus to get his job back. He refused to help her. He still had a little bit of hope that Fitz would forgive him. "He doesn't want you any more than he wants me. He hates us," Mellie cried.
Sally's Big Olitz Feast
David went to Olivia again with Princess Emily's autopsy report. She had been pregnant. That's when Olivia went to the Queen. She thought it was the Prince who'd set up the murder. But wait — just kidding. It was the Queen! And Olivia couldn't breathe a word of it because she'd signed a non-disclosure agreement. Boom. Instead, Olivia told the Prince!
The end of the episode featured Huck going to Jake (!) for help. Liv went back to the White House and confronted Fitz. She finally revealed what she'd been holding back about Fitz's divorce news. Olivia wasn't ready. Once they went public, they would become a spectacle. "I want you. I want us, but I want to slow down," she said. She wanted them to be a strong, united front. If there were any cracks in their relationship, they wouldn't survive. Fitz agreed to wait until they were ready.
Well, Sally wasn't willing to wait. Olivia and Fitz walked inside and into Sally's black hole. She'd gotten a hold of photos of Olivia and Fitz that showed they were more than just friends. "I see you, sir," Sally said. Sally just spilled all the presidential tea and didn't even feel bad about it. Sally just FEASTED Olivia and Fitz and changed the game.
source: hollywoodlife.com