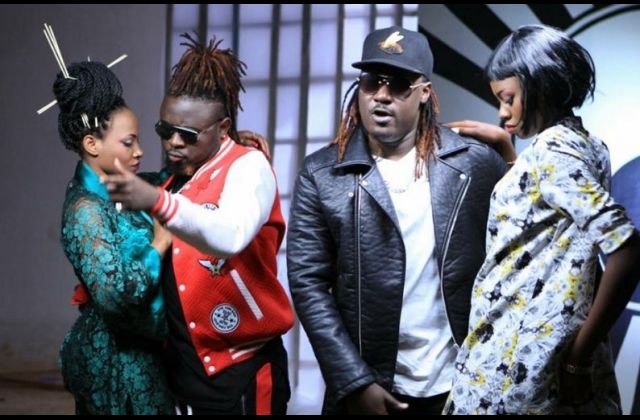 The highly anticipated "Stamina" video by Voltage music duo, Kent and Flosso is finally out. Sound Prints, the record label under which Kent and Flosso are signed to, made an official announcement of the release on YouTube on Saturday night.
With Pull Up, Cheza Mama and other videos, Voltage music has built a legacy of high-end videos, and from the look of things, the Chinese-themed "Stamina" video will be a hot cake on the market.
"Stamina" whose audio is already ruling the airwaves was produced by Vad, one of the official producers at the Najjera-based Sound Prints studios and shot by Sasha Vybz in collaboration with a Chinese video director.
Our video critiques will provide a details review of the video soon, however, you can watch it for yourself below and share your thoughts.