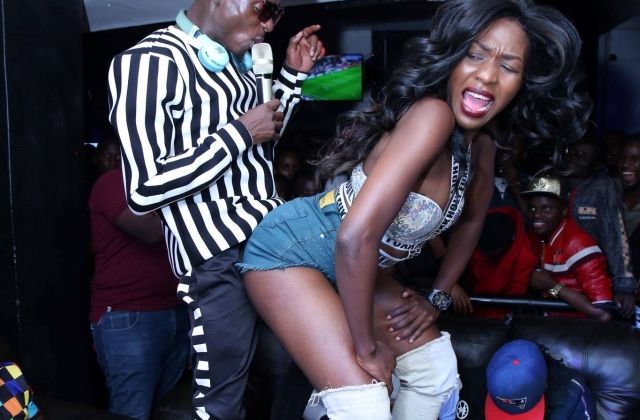 Thursday night was yet another thrilling episode of the weekly Amnesia campus night as sexy singer Karole Kasita and Kalifah Aganaga kept partiers on their toes.
They were premiering their latest videos, 'yaka' and 'woman' respectively.
The venue was filled to capacity by 10pm and the main acts of the night arrived at 1:00pm before taking centre stage at 2:00am.
The artistes did not only perform their hit songs but also got erotic on stage as they kissed and rub dubbed each other in front of their fans.
On the same night, Aganaga celebrated his birthday and cut the cake with Karole Kasita before serving each other like newly weds.
At a certain point, you would think the two were possessed by horny spirits, they were uncontrollable.
They later left the venue together with intentions written all over their faces.