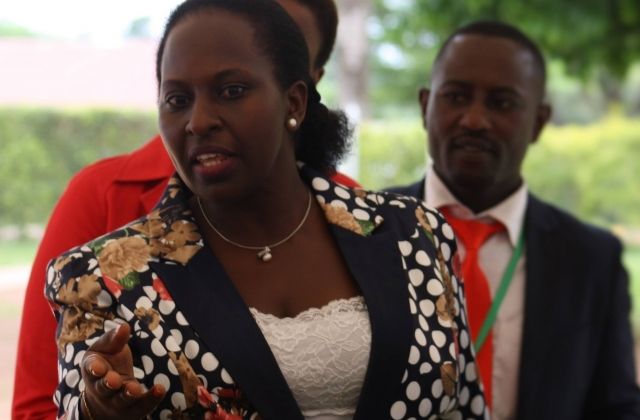 Kampala Capital City Authority (KCCA) management is in trouble after the chairperson of the recently inaugurated Pornography Control Committee (PCC) Dr Annette Kezaabu Kasimbazi threatened that her committee will engage with the former and grill them following failure to control pornographic materials in last weekend's Kampala City Carnival.
Before the three-day carnival started on Friday and ended on Sunday, Kezaabu wrote to the KCCA executive director, Jennifer Musisi, informing her that the last festivals were invaded by dancers who exhibited pornographic performances.
Dr Kezaabu says there was no compliance with the Anti-pornography Act, and that the committee will call for an engagement meeting with KCCA and set ground rules to ensure that no pornographic content is displayed in other carnivals and other events organised by the institution.
When asked whether measures were put in place to control pornographic content in the carnival, KCCA spokesperson Peter Kaujju said the city authority gave strict instructions to the police not to allow skimpily dressed people into the carnival. "If one or two (skimpily) dressed girls came into the carnival, then that was unfortunate," he said.
Kaujju said the carnival concentrated on cultural display as per the theme celebrating cultural diversity. "As an institution we promote decency and high moral standards…we don't allow skimpily dressed girls who sexually arouse people into the carnival."
Inaugurated in August, the committee is supposed to ensure the early detection and prohibition of pornography, ensure that the perpetrators of pornography are apprehended and prosecuted, collect and destroy pornographic objects or materials with the assistance of the police.