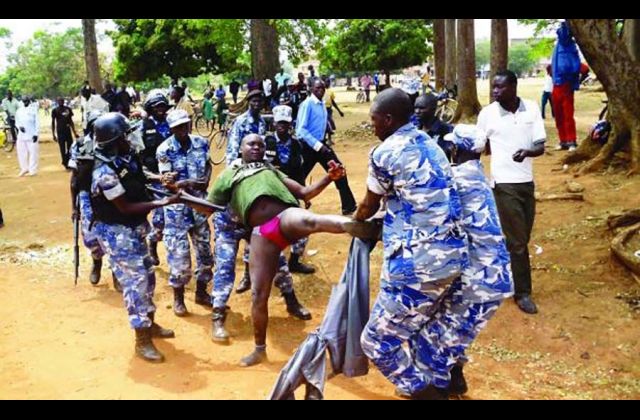 Police in Kabale has in custody over 54 people for being public nuisance after they were rounded up in a late night operation.
But as they wait to be paraded before courts of law, a one Stephen Kangiriho, a Uganda People's Defense Forces-UPDF soldier attached to the Special Forces Command-SFC is battling for his life at Mbarara Regional Referral Hospital after being stabbed in a bar brawl.

According to Elly Maate the Kigezi regional police spokesperson, Kangiriho was stabbed in the stomach by unidentified reveler at New California T & J Transit bar and Hotel, a popular night spot in Kabale municipality in the wee hours of Thursday.
He was part of the advance team of the security detail of First lady, Janet Kataha Museveni who is expected to officiate at the Open Day of Kabale University today Friday.
According to an eye witness, Kangiriho got into a fight with unidentified reveler when he tried to forcefully grab a sex worker from him.

Maate says the unidentified reveler stabbed Kangiriho in the stomach using a knife and took off, before the victim was first rushed to Kabale Regional Referral Hospital and later referred to Mbarara.
Maate says Police has condoned off New California T & J Transit Hotel and the neighboring Bamboocha and Oceans Bars, and opened up inquiries at Kabale Police Station under reference number CRB 1001/2018.