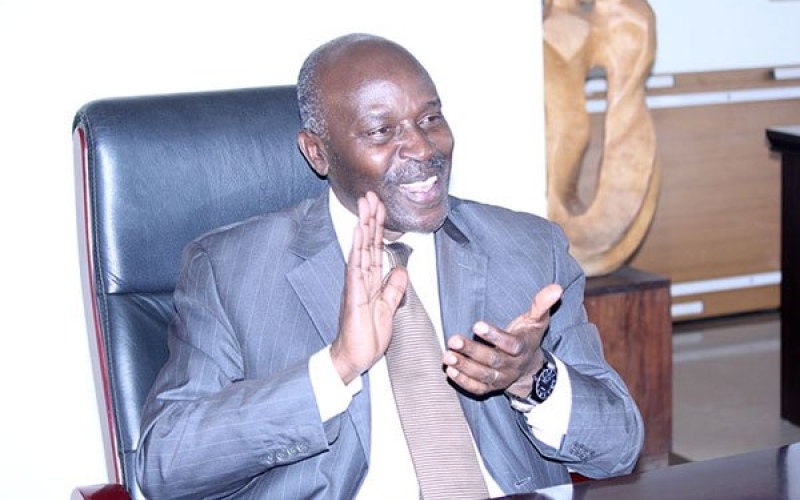 The National Council for Higher Education wants the Ministry of Education and Sports to review the various acts related to education in order to clarify and streamline the council's mandate.
This came up during the event celebrating the 20th anniversary of the National Council for Higher Education where Professor Elly Katunguka, the council's chairperson, highlighted the challenges faced by the council due to conflicting provisions in-laws.
He pointed out that there are critical issues not addressed in the current University and Tertiary Institutions Act, such as the fate of students in the event of university closure. This has made it difficult for the council to achieve its goals effectively.
Katunguka also highlighted the issue of overlapping mandates between the council and other agencies under the same ministry, citing several examination bodies that are legally accrediting programs and centres of tertiary institutions, causing confusion and overlap.
Additionally, he noted that, unlike other regulatory bodies, the council lacks enforcement powers, which has hindered its ability to crack down on illegally operating institutions that continue to enrol unsuspecting learners.
Professor Mary Okwakol, the executive director of the council, pointed out that although the council has achieved various accomplishments and milestones, it is facing challenges such as a shortage of staff and insufficient funding. This has led to inadequate physical infrastructure and the failure to execute planned activities.
The council's outcry attracted the attention of the education minister Janet Kataha Museveni who acknowledged the challenges and stated that efforts are being made to amend the act to address the issues raised.
However, before the realignment of NCHE's mandate, the Education Minister issued another directive to the agency, tasking them with leading the sector and devising strategies to guide the use of online content for learners.
Mrs Museveni, who strongly adheres to moral principles and has recently taken a public stance against homosexuality, believes that young people require guidance as they navigate the internet to avoid getting lost in the fast-paced flow of digital information. From her perspective, it is essential to provide direction to the youth to ensure they do not stray into uncharted territories.
Indeed there are several capable agencies and departments such as the National Curriculum Development Centre, Instructional Material Unit, and external bodies like UCC that could potentially assist NCHE in this regard.
The National Council for Higher Education was established by the Universities and Other Tertiary Institutions Act 2001, which was passed by Parliament. Its primary role is to oversee and regulate the establishment and management of higher education institutions, as well as ensure that the quality of higher education is up to standard. NCHE has been in operation for 20 years since January 2003.