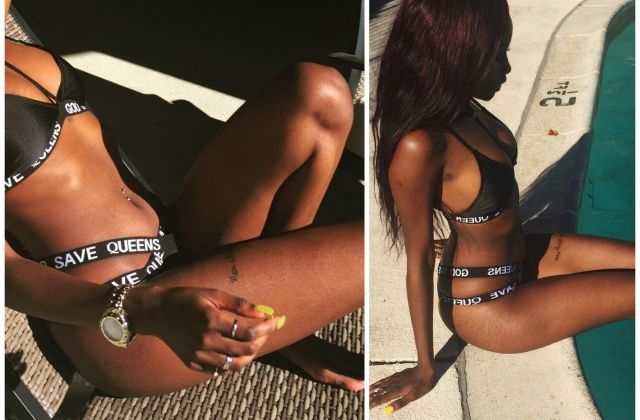 UK based Ugandan singer, Angella "Ang3lina" Nabuufu has caused whopper stampede among horny men on social media when she released her picture in a sizzling swimsuit as she relaxed on the pool.
The singer looked incredible as flaunted her stunning figure in a cut-out bikini as she soaked up the water during her free time.
To make men feel hornier and jealous with her sexiness, Ang3lina pulled many Powerful sexy poses by softly touching her tender body as seen in the photos.
More: Download Ang3lina's new single "Go Down" ft. Stino