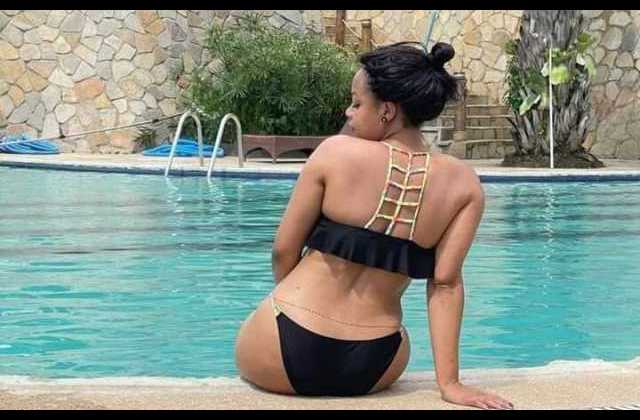 Bebe Cool's wife, Zuena Kirema was photographed in a bikini looking hot during her trip to Chobe Safari Lodge.
Some social media users mocked Zuena for showing off her body in a two-piece bikini.
One said, "She is a mother of five, why is she parading her body on the internet".
Talking about her envy-inducing pictures, Zuena said most of the people criticizing her are still laid back by the village mentality.
She added that as a family, they chose to concentrate on what makes them happy, they have no time for naysayers and people of negative energy.
"I have no time for backward people, especially those with negative energy. They are idle and have a village mentality," she said in an interview with local television.
Meanwhile, Bebe Cool also advised haters to post their wives instead of focussing on Zuena.