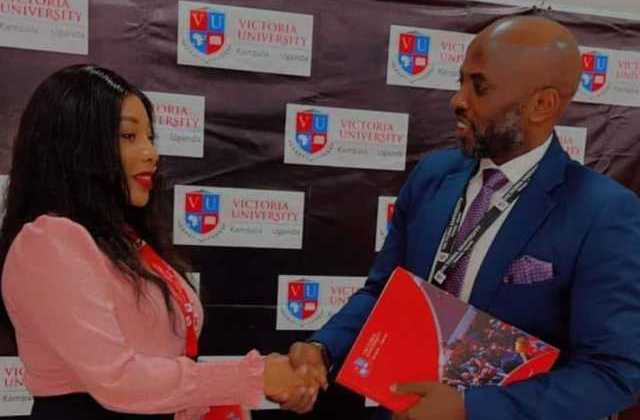 The internet was buzzing last month after socialite Bad Black landed a deal as the ambassador for Victoria University.
In what looked like damage control, the University management later announced that the proud Kandahar vendor had joined them as a student although Bad Black has never attained the minimum academic requirements to join a University.
Discussing the issue, Tamale Mirundi explained that Bad Black could be hiding the sex secrets of one of the University's top leaders. The deal was meant to silence her.
"Bad Black could be hiding sex secrets of one of the top managers and they are using the role to mute her," Tamale Mirundi explained.
Tamale Mirundi applauded Bad Black for being a clever woman who knows how to hit the right spots.