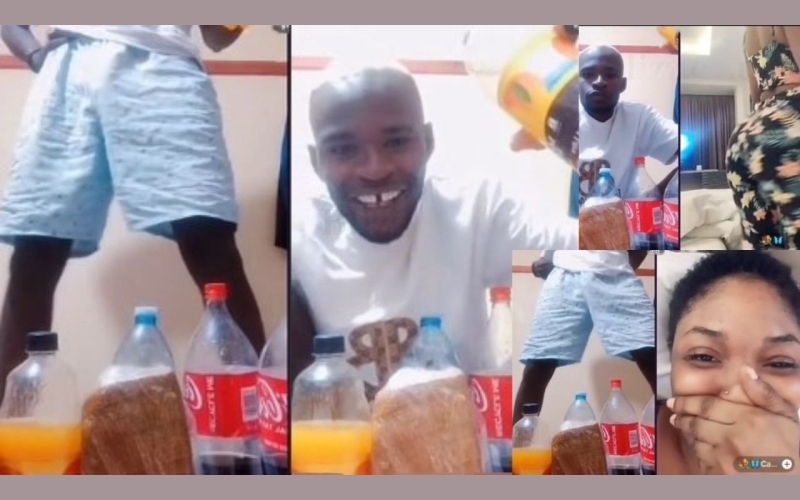 Renowned TikToker Madubara has issued a public apology to his followers and the general public for an unfortunate incident that occurred last week.
During a live video broadcast, Madubara inadvertently pulled out his whopper, which swung across the phone, leaving many viewers disappointed and complaining.
In his apology, Madubara expressed regret for his actions and vowed never to repeat such behavior again. He explained that he was influenced by a Nigerian woman, but acknowledged that it was still wrong. Madubara also stated that he and his brother wire would not engage in such conduct in the future.
It is worth noting that this is not the first time TikTokers have been involved in such behavior. The platform has been criticized for promoting moral decay since its inception a few years ago.