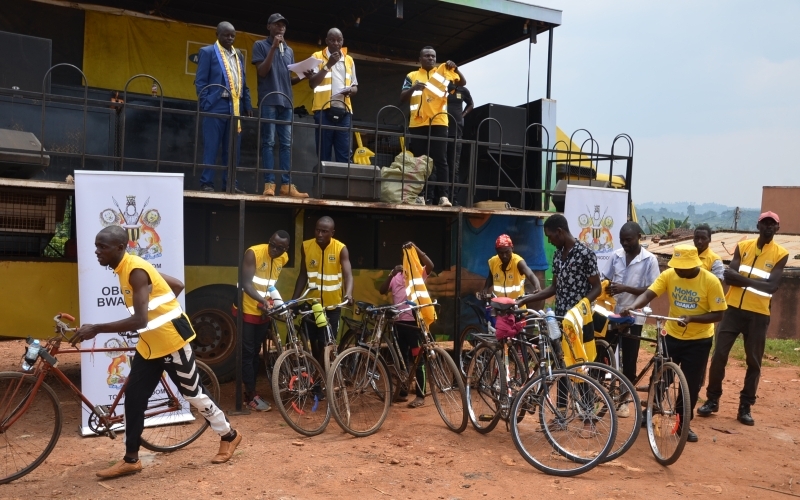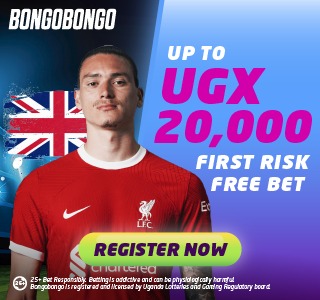 Hundreds of Packwach residents converged at the Bar Omach to witness the maiden MTN-Sponsored Ker Alur Kingdom bicycle races that kicked off today, following a successful launch two weeks ago.
The bicycle race events are running in tandem with the Alur cultural values alongside MTN Uganda's CSR policy, and talent identification objectives, under the theme "Ending Child Pregnancies and Marriage in Alur land" as was chosen by the king of Ker Alur.
The bicycle races are a build-up to the 12th Coronation Anniversary of the King of Ker Alur, His Royal Majesty Ubimu Phillip Rauni III, in October. This follows the partnership between MTN Uganda and the Ker Alur Kingdom signed in 2019.
Today's race attracted all genders including women, men and differently-abled people that participated in various races spanning 30 kilometers for the men and 10 kilometers for the women. The top five winners in each category walked away with assorted cash prizes and secured their spots in the final race that is set to happen next month, ahead of the 12th coronation anniversary of the King of Ker Alur, His Royal Majesty Ubimu Phillip Rauni III.
Charles Ombidi, The Cultural Chief of Ker Kwonga Panyimur reaffirmed that all the chiefdoms of Ker Alur were keen on ending the scourge of child marriages and teenage pregnancies in the region, using the races as a platform for sensitizing the masses.
"These races are evidently attracting more people, which is giving us an opportunity to sensitize our people against early marriages and teenage pregnancies, which are a major cause of poor maternal health in our region. We thank MTN for working with us," Ombidi said.
Phillip Odoi, MTN Uganda's Northern and West Nile Region Business Manager confirmed that the KerAlur MTN Bicycle race underpins the agreement between MTN Uganda and Ker Alur that is aimed at uplifting the people of Ker Alur Kingdom socioeconomically through sports, education,and health initiatives.
"As MTN, we are strongly grounded in the belief that we are good together. We only succeed if the communities in which we operate succeed. We are therefore happy to join hands with the Kingdom of Ker Alur to champion the fight against teenage pregnancies and early marriages through the Ker Alur MTN Bicycle race," said Odoi.
The next race is set to happen next weekend in Zombo district.
Download the Howwe Music App