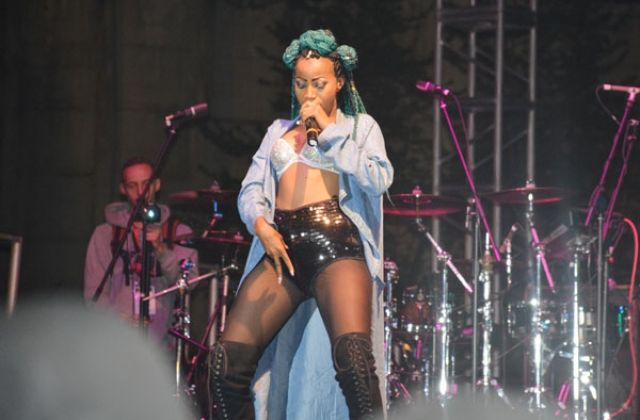 Sheebah Karungi is undoubtly the best female musician in Uganda at the moment and one would expect her to receive heap of praises and respect from fans but according to her, this is not the case.
In a recent revelation while appearing on TV for an interview, the 'wankona' singer confessed how she is disappointed with the way Ugandan fans treat musicians, crucify them when they make mistakes and totally don't respect them yet on an international level, they are treated like superstars.
"In Coke Studio, we were treated like stars, yes our Ugandan fans love us and our music, but they don't respect us, they dont give musicians the respect they deserve. We are also human, we make mistakes like anyone else.
Maybe the problem is that our mistakes are always in the public, written about and discussed on radio and caught on camera, while other people's mistakes remain unpublicized. Otherwise, we musicians don't necessarily do more mistakes than other people. Be soft with us, show some kindness,," Sheebah Karungi said on a live TV interview.
The Diva is part of the Ugandan team including Fik Fameica, King Saha and Alvin Kizz that is representing Uganda in Coke Studio.