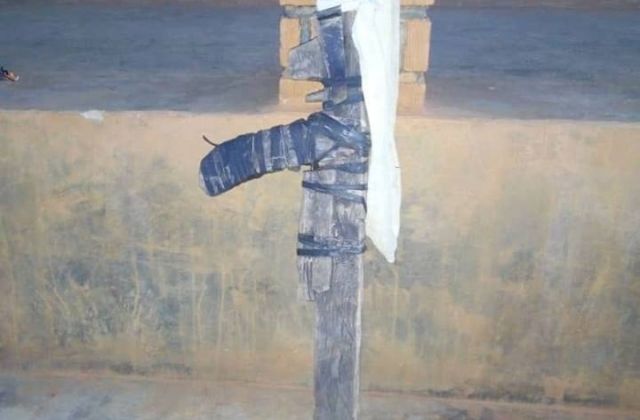 Police in Sembabule are holding nine members of a criminal gang that has been terrorizing residents in the sub counties of Mabindo and Lugusuulu.
Lameck Kigozi, the Southern Region Police Spokesperson says the suspects have been using a toy gun to threaten their victims into surrendering their assets.
They confessed to having attacked a business man in Kakoma village Mabindo Sub county on 21/11/2018 identified as Joseph Uwizeye, robbing and killing him. The thugs have also confessed to being involved in a spate of crimes in the region according to Kigozi.
The suspects have been identified as Richard Kakooza, the leader of the group, Augustine Kasoozi, John, Matovu Godfrey Matovu, Lawrence Kabuye, Ivan Kutesa, Andrew Kafero and Robert Ssebuma among others.
One of their robbery victims, Paul Mubiru a resident of Mabindo village tells Howwe.Biz that they have lost millions of Shillings to robbers who have been mounting fake road blocks. He in particular, was placed at gun point on New Year's Eve while returning home and robbed by the group.
Their arrest followed a tip off by residents when they staged a fake roadblock at Lugusulu village in Lugusulu Sub County on Sunday night. During the raid, police recovered a fake gun and other tools including hammers, iron bars and machetes the group has been using to rob residents.
They will soon appear in court on a number of charges inclusive of robbery.