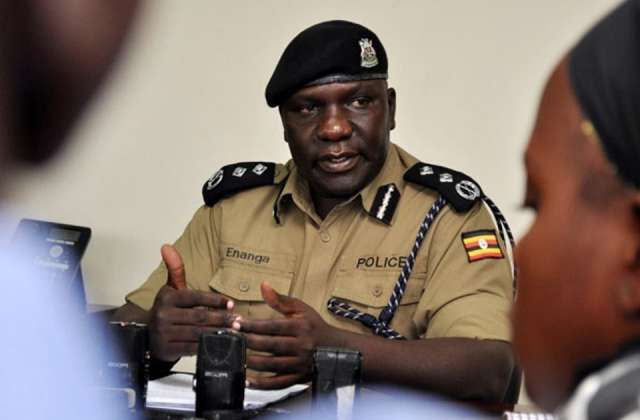 Uganda police officers were Friday stood up by members of the family of late Ronald Ssebuliba at their home in Bulaga, Mubende district where they had sought dialogue.
Fred Enanga the police spokesperson told a press briefing at police headquarters in Naguru this morning that AIGP Assan Kasingye, the Uganda police chief political commissar led a delegation of officers from the head offices to Mubende.
While in Ssebulime's village, the officers were joined by area local council leaders at 10am when they had agreed with family members to meet. According to Enanga, they had made an appointment with two sisters and a brother in-law of the late Ssebulime but these were a no show until evening.
He cautions that this case has been politicized and suspects that some politicians had a hand in the family standing them up. He says this is a special case and the first of its kind which should be handled cautiously.
Meanwhile, the police have sought guidance from the Ministry of Internal Affairs on how to handle a letter by State Minister for ICT Aidah Nantaba that she could not show up to make a statement at CID Kibuli on the advice of President Yoweri Museveni.
In the statement, Nantaba whose report to Nagalama police led to the murder of Ssebulime a father, son and brother says that the president has told her to stay put until he says otherwise. She is allegedly confined in her home for fear of losing her own life.
Now, Enanga told the press on Monday that they are awaiting communication from the Internal Affairs Ministry.
"She acknowledged receipt of our summons and her explanation for not appearing has made us seek guidance from our line ministry. We're now waiting for the communication from the Internal Affairs Ministry….," Enanga said.