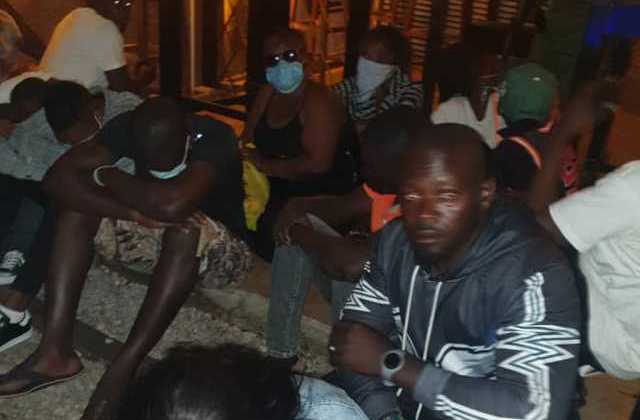 Over 150 people were arrested over the weekend for acting against the COVID-19 guidelines issued by President Yoweri Museveni and the Ministry of health.
The suspects were all found in bars drinking and merrymaking, on Sunday.
37 of these were arrested during an operation by officers fdrom Jinja Road police station. They were found in bars drinking during day time, in the areas of Port Bell Luzira.
Luke Owoyesigyire the Deputy Kampala Metropolitan police spokesperson says the suspects were arrested from different bars.
Upon arrest, they were taken to Jinja Road Police station and were set to be arraigned before Nakawa Court today.
Meanwhile, the territorial police of Kampala Metropolitan South also conducted an operation on Sunday evening, in which 120 suspects have been arrested from Best Hotel Busega.
Owoyesigyire says officers arrived at the hotel on Sunday evening and conducted a search throughout the night until about 08:00am this morning.
He added that the officers realized many of the revelers were hiding in toilets and waited for them until they came out themselves this morning. These are currently detained at Katwe and Natete police stations and they will also be arraigned in Courts of law.
Owoyesigyire added that the suspects were drinking and merrymaking, waiting to watch the Euro Final between England and Italy.