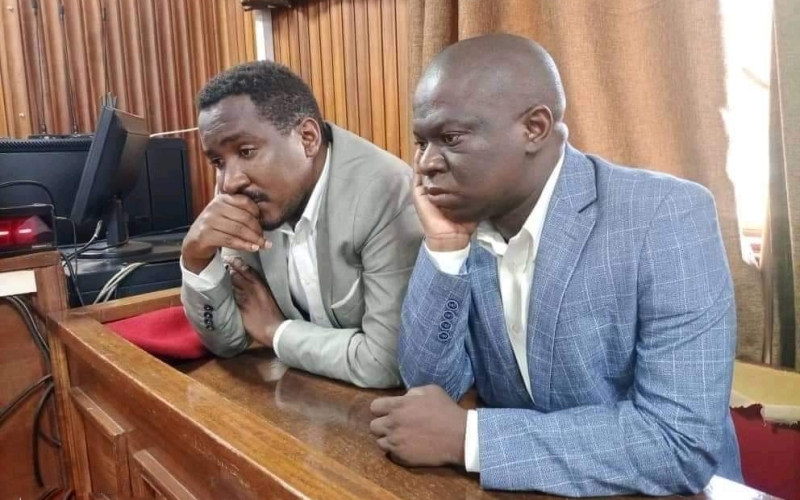 The Court of Appeal has set Wednesday 29th June 2022 to deliver a ruling on bail for incarcerated National Unity Platform legislators.
Mp's Ssegirinya Mohammed and Allan Ssewanyana have been jailed since September 2021 in connection to a spate of murders in the Greater Masaka area
On Thursday, their lawyers led by Erias Lukwago and the State Attorneys appeared before a panel of Court of Appeal justices Christopher Izama Madrama, Cheborion Barishaki, and Eva Luswata where they were asked to file written submissions.
Lukwago filed an appeal after Masaka High Court Judge Lawrence Tweyanze denied them bail on grounds that they are accused of a string of capital offenses that all attract a maximum of the death penalty.

The State, represented by Chief State Attorney Joseph Kyomuhendo and Richard Birivumbuka, told the three Justices of the Court of Appeal, that the appeal case is not grounded in law.
However, in defense Counsel Erias Lukwago stated section 133 of the same law arguing that the appeal is a matter of special finding because of the manner in which his clients were denied bail and the reason given by the Masaka High Court Judge showed that he had exercised his powers with material irregularity.
Lukwago also told the Court that if the matter isn't heard, it would set a precedent that the High Court is the final Court where bail applications can be filed when the case has not been concluded.
During the same court session, the jailed MPs told the court that Prisons Services is unable to give them specialized treatment for some of the ailments they suffer.
The court directed Prison Services to either send the two to a referral hospital, Mulago for the specialized care or bring the specialists to the Prisons to see the two accused persons.
The Court added the treatment should be offered before next week when the case comes back to judgment, and at least once every 7 days to ensure that the accused persons received the needed treatment.
Download the Howwe Music App