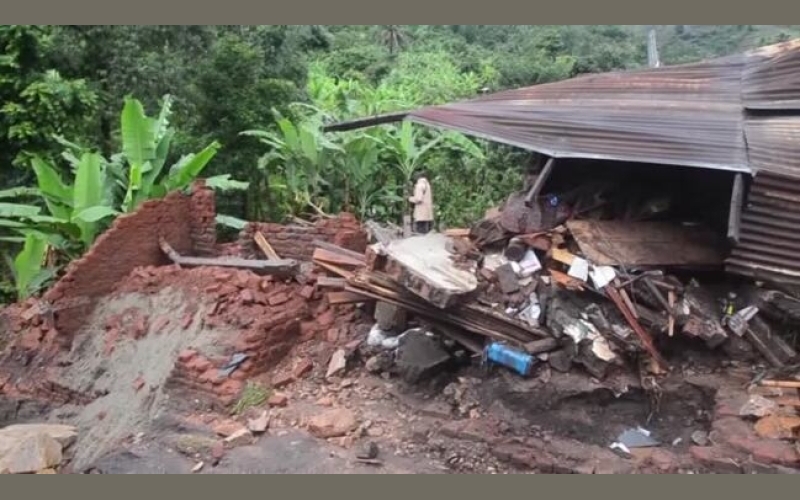 One child has died and three others have sustained injuries after walls collapsed on them during heavy rain on Sunday.
The victims are all from the same family in Mubuku Scheme ward, Nyamwamba division in Kasese Municipality.
Eyewitnesses allege that on that heavy rains accompanied by strong winds blew off the roof of the house with eight occupants before the walls collapsed on them. Some of the victims survived after escaping from the house but others were trapped.
The deceased, Kambale Sindifayo, 4, was found buried in the rubble by locals who rushed to rescue the family.
The Rwenzori East police spokesperson, ASP Nelson Tumushime confirmed the incident but said police were conducting more investigations into the incident. He says rescue efforts were conducted by a team from the Red Cross and police who transported the injured to Rukoki HCIV for management.
The Sunday rains also left destroyed four houses and several gardens in the area.