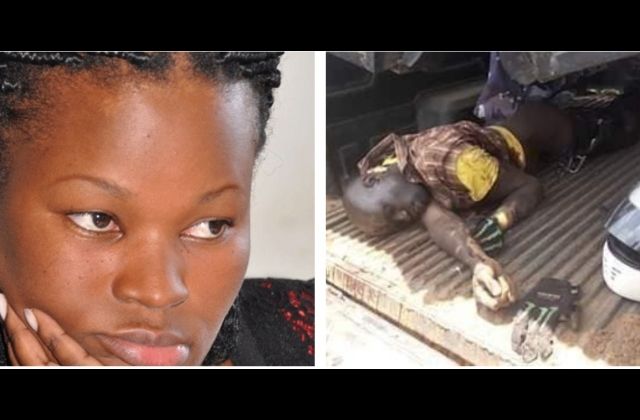 Uganda police force has admitted to their officer shooting dead an Innocent Ugandan one Ssebulime Ronald who was presumably chasing the car of state minister for ICT, Hon. Aida Nantaba on Sunday.
Ssebulime was executed on his way to visit his children at St. Andrew Kaggwa SS. Initially, police said the deceased was shot dead while fleeing from police officers who had been approached by Hon. Nantaba at Nagalama police station.
Eye witnesses however differed with this account and explained that Ssebulime was arrested, handcuffed, put on a police pickup but later officers took him down and executed him.
In a statement released this afternoon, Fred Enanga the police spokesperson agreed with the eyewitness statements and apologized on behalf of police for lying to Ugandans.
On Monday, Enanga dared witnesses to provide video proof as evidence to support their statements. However, he now says they have received concrete evidence that a police officer murdered the innocent father who was rushing to go visit his children at school. They were robbed of an only surviving parent, their mother having died while giving birth.
"The 999 crew that responded to the emergency call from Nagalama police station intercepted the alleged suspects after they hit a road hump and fell off. They concentrated on the rider Ssebulime who was carrying a bag, chased and after a few warning shots in the air, the suspect stopped and surrendered from police, who arrested and led him to a police vehicle. It is true that the deceased was removed from the police pickup and instantly shot dead by our officer" Enanga narrated.
He however did not mention the name of this particular officer who took laws into his hands and executed a citizen without trying them in courts of law.
Enanga also says the car commander and 03 crew members have been arrested for making false statements while trying to cover up for the killer cop.
He further applauded residents of Nagojje trading centre where the incident happened for insisting on relaying the facts of what happened on the fateful day.
The officers will now face the wrath of the law.