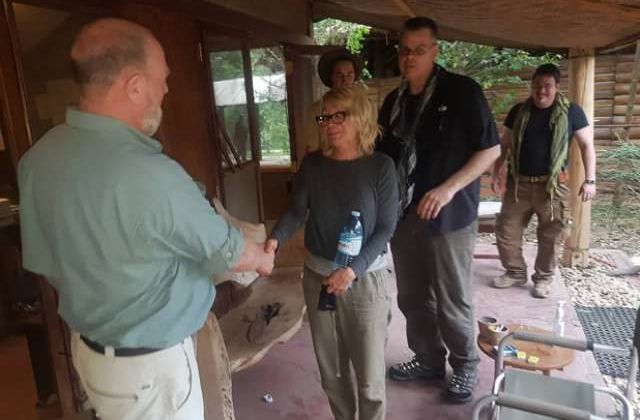 The Inspector General of Police Martin Okoth Ochola is today expected to handover Kimbley Sue Endicott, the American national who was kidnapped last week on Tuesday with a Ugandan tour guide Jean Paul Mirenge in Queen Elizabeth National Park to the American Ambassador.
The duo was kidnapped by unknown gunmen who demanded a 500,000 USD ransom. It is still unclear how the duo was rescued from the captors on Sunday in DRC.
Fred Enanga the police spokesperson told a press briefing this morning that he could not provide specific details on how the rescue mission was accomplished for future operational security and tactical reasons.
He adds that the operation to arrest the kidnappers is ongoing with close coordination between Uganda and their DRC counterparts who have been working together for the last 5 days.
"We want to reassure all our citizens and visitors that their safety and security is our number one priority. The successful recovery of the captives, serves as a reminder to those enemies who want to harm our own people including visitors, that we will do everything possible within our means" Enanga says.
IGP Ochola will hand over the victim to Ambassador Deborah Malac this afternoon at the American Embassy in Kampala.