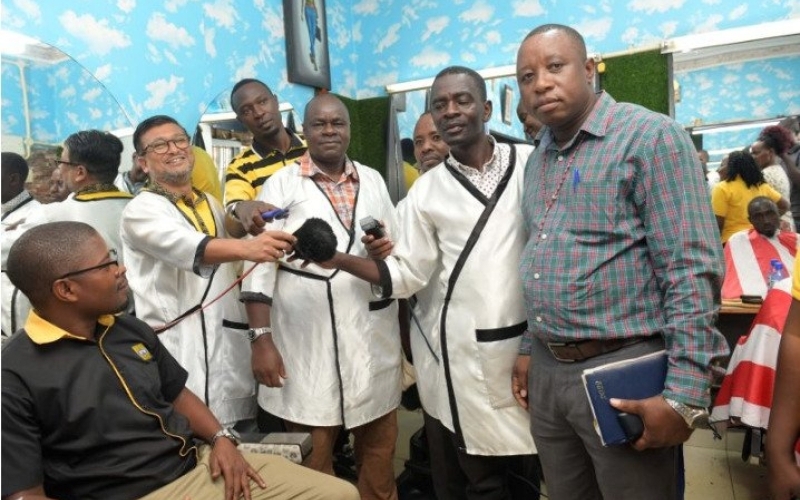 MTN on Saturday announced the appointment of Mr Fred Kyahurwa Apuuli as the Chief Community Officer (CCO) for Bunyoro Region to enhance the company's community engagement efforts.
According to MTN Uganda Chief Marketing Officer, Somdev Sen, Kyahurwa will play a crucial role in offering a better understanding of the needs and aspirations of communities in Bunyoro so as to assist the company to execute a community needs led strategy for MTN to serve its customers better.
"Apuuli has been our long term business partner and we are excited to have him to continue to be our eyes and ears in the communities of Bunyoro as we strengthen our ties with the people here. His primary role will be to engage with the communities in Hoima and identify ways of supporting them. This will be by providing customers with phones on loan, improving data connections and exploring other avenues of support beyond cash," Mr Somdev said.
To better understand community needs in Hoima, Mr Somdev and Mr Apuuli on Thursday moved to different business groups in Hoima town including the Market Vendors Association at Hoima Central Market, the Boda-boda Association of Hoima and Navika United Barbers Salon.
On his part, Apuuli who is also MTN's distribution agent in Bunyoro, said the company has done well to for its renewed focus on customers.
"MTN has over the years been a reliable partner to the people of Bunyoro based on the various projects they have undertaken in the region to improve the socio-economic welfare of its people. I am happy that MTN is indeed keen on maintaining and improving its relationship with us," he said.
More CCOs will be appointed to cover the entire country, according to Mr Somdev, revealing that Jinja has already been covered.