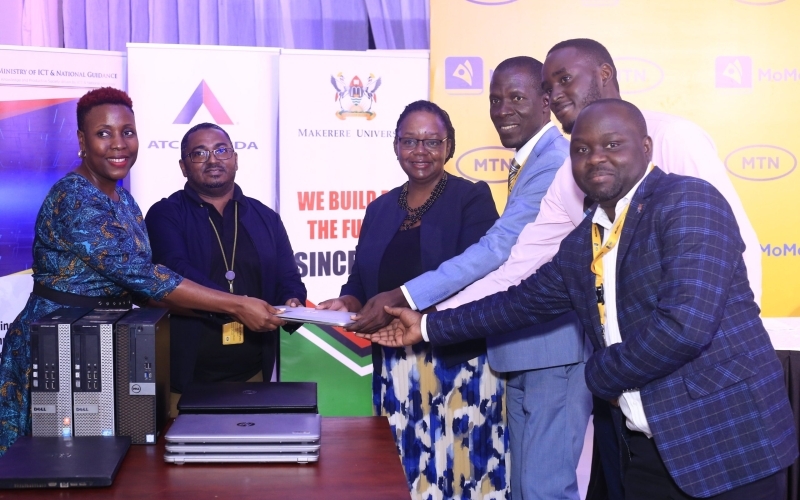 This development comes at the time the country has recorded a surge in the importation of electronics –laptops and mobile phones among others.
Speaking at the handover function on Tuesday, Yasin Ramadhan from MTN Uganda said the gesture was part of the company's commitment to conserve the environment.
"We at MTN Uganda recognize the importance of conserving our environment and as such have mainstreamed eco-responsibility as a key priority in our Environmental, Social and Governance (ESG) commitments so we can create shared value in the communities we operate in," he said.
Eng. Dr. Dorothy Okello, the Dean, School of Engineering, College of Engineering, Design, Art and Technology, and Yasin Ramadhan from MTN Uganda at the function.
"We have also rallied technology partners such as ATC Uganda, the provider of wireless and broadcast towers for telecoms, to participate in the initiative for collective fight on electronic waste management," he added.
Download the Howwe Music App