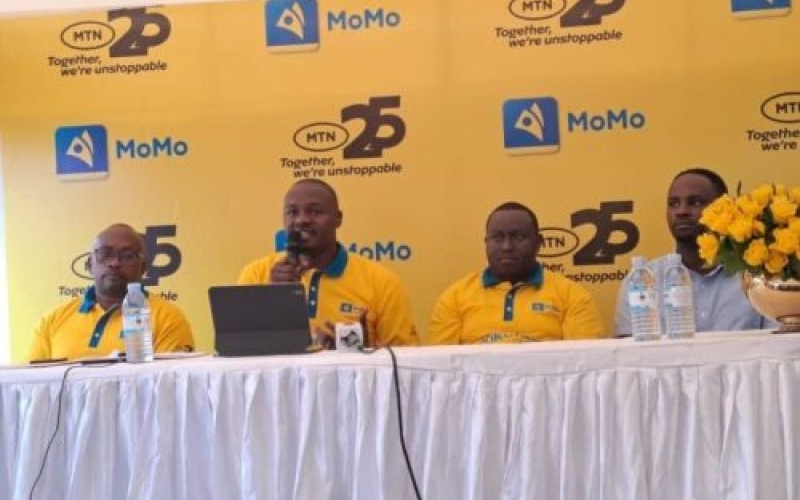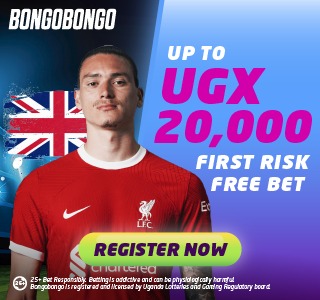 MTN MoMo has launched an exciting new campaign, "Pay with MoMo," offering customers and merchants an opportunity to win a share of over 800 million shillings worth of Cashbacks, 60 motorbikes, and 16 million shillings of MoMo Vouchers.
This innovative initiative underscores MTN Mobile Money's commitment to providing convenience, safety, and rewarding experiences to its valued customers and partners.
The "Pay with MoMo" campaign presents a unique chance for both consumers and merchants to benefit from the ever-growing MTN Mobile Money ecosystem. For every payment via MTN MoMo with a value of UGX 5,000 and above, customers will earn a point, and upon accumulating 10 points, they will receive a reward of UGX 10,000 MoMo cashback. To amplify the excitement, customers can double their points when they Pay with MoMo using the MoMo App, making their transactions even more rewarding.
Albert Gitta, the Chief Technical and Information Officer speaking on behalf of MTN MoMo's Managing Director, expressed his enthusiasm for the campaign, stating, "We are thrilled to introduce the 'Pay with MoMo' campaign, which rewards our customers for their loyalty and empowers merchants with an opportunity to win valuable prizes. We believe in the transformative power of digital payments and the convenience it brings to everyday transactions. With 'Pay with MoMo,' we invite everyone to experience the ease of paying and shopping with MoMo, all while enjoying enticing rewards."
For MoMo Merchants, the rewards are equally enticing. By receiving payments through MTN MoMo, merchants can win one of the 5 motorbikes awarded weekly, totaling 60 motorbikes over the 12-week Pay with MoMo campaign. Winners of these coveted prizes will be selected through a lucky draw, organized regionally, to ensure a fair distribution of opportunities across various sectors and clusters.
MTN MoMo has become an integral part of the Ugandan community, providing a fast, secure, and affordable way to transfer money, pay bills, and perform various mobile phone transactions. "Pay with MoMo" amplifies the benefits of this service by rewarding users for their loyalty and encouraging more businesses and individuals to experience the convenience and safety of digital payments.
"We understand the diverse needs of our customers and merchants, which is why 'Pay with MoMo' is designed to offer immediate value and rewards as we strive to support their hustles," added Gitta.
"This campaign aligns with our mission to make financial transactions accessible to all, contributing to the economic growth and empowerment of individuals and businesses across Uganda."
To participate in the "Pay with MoMo" campaign and unlock a world of rewards, customers are encouraged to use the MoMo app or dial *165*3# to make payments. For merchants aspiring to join the MTN MoMo network and boost their businesses, they can dial *155# to become a merchant and embrace a more convenient and rewarding way to receive payments.
MTN Uganda is a leading telecoms company in Uganda with a primary objective of carrying on the business of a national operator of a telecommunications network pursuant to the National Telecommunications Operator (NTO) licence granted by the Uganda Telecommunications Commission (UCC). Among our offerings are network services, digital and financial technology services, interconnect and roaming, sale of mobile devices, and MTN Mobile Money (conducted through subsidiary MTN Mobile Money Uganda Limited). MTN has a presence in all 134 districts of Uganda. Services are delivered through a network of over 164,000 MoMo agents, 268,0000 MoMo merchants, 200 service stores and 13 main distributors. For the period ended 31 March 2023, MTN Uganda had 17.8 million subscribers, 11 million MoMo users, and 6.7 million active data users.
Launched in 1994, the MTN Group is a leading emerging market operator with a clear vision to lead the delivery of a bold new digital world to our 240 million customers in 21 countries in Africa and the Middle East. We are inspired by our belief that everyone deserves the benefits of a modern, connected life. The MTN Group is listed on the JSE Securities Exchange in South Africa under the share code "MTN." We are pursuing our Ambition 2021 strategy, focusing on growth in data, fintech, and digital businesses.