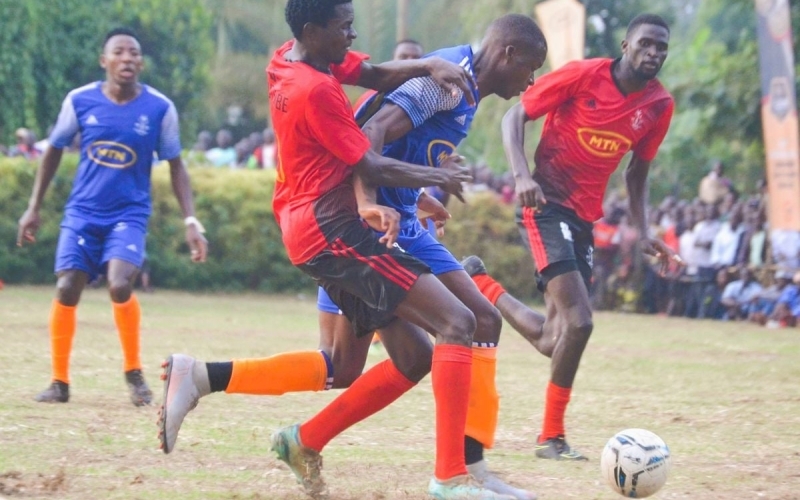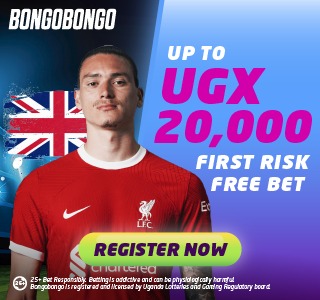 Busoga Kingdom Football | Results
Buzaya 0-0 Butembe
Bukono 1-2 Bugweri
Buzaya and Butembe counties played to a goalless stalemate in a clash played at Kasambira Church of Uganda Primary School playground.
Buzaya's quick winger Collins Wakowera kept Butembe's backline busy but failed to guide the ball into the back of the net.
Buzaaya kept getting close but Butembe's defender Isa Balaba on several times cleared his lines to keep his side in the game.
In the second half, Andrew Likalu's effort bounced off the frame as Butembe's fans were left frustrated after witnessing their cut-clear chance go to waste.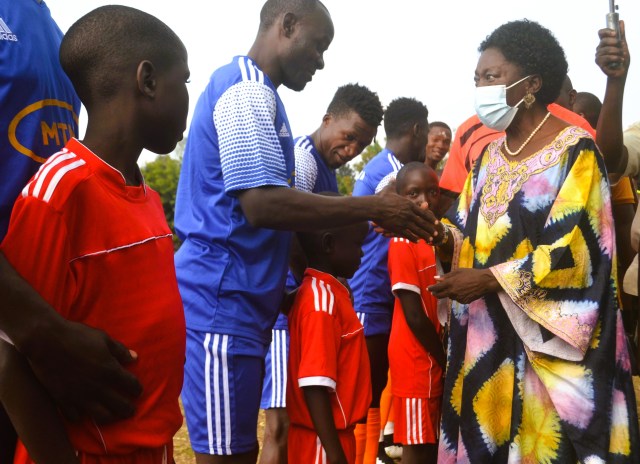 The First Deputy Prime Minister and Minister of East Africa Community Affairs Rebecca Alitwala Kadaga (R) inspecting Buzaya and Butembe teams during the MTN Busoga Masaza Cup Tournament at Kasambira C/U Primary School playground on Sunday.
In the other encounter, Bugweri edged Bukono in a 2-1 victory at Ivukula Subcounty Playground in Namutumba District.
The visitors, Bugweri, took the lead in the 33rd minute after Alivi Gavamukulya guided the ball into the back of the net.
The home fans failed to control their emotions thus walking onto the field of play in a demonstration before the officials ensured order.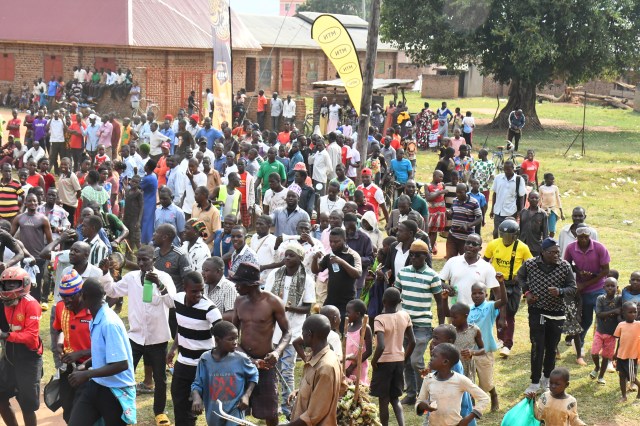 Bugweri supporters cheering on their team that was playing against Bukono chiefdom FC during the MTN Busoga Masaza Cup tournament at Ivukula sub-county headquarters in Namutumba district on Saturday.
In the 45th minute, William Kivayo restored parity as he pulled back Bukono into the game.
Bashir Ouma was the hero of the day after curling home a freekick to restore Bugweri's one-goal lead.