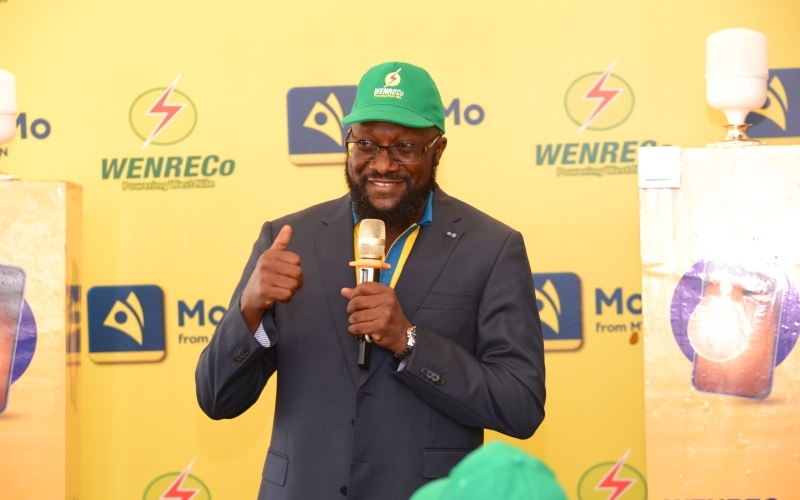 MTN Mobile Money (MoMo) has partnered with the West Nile Rural Electrification Company (WENRECo) to make electricity tokens readily available to the people of the West Nile region. This partnership has been described as significant step towards transforming energy access in the region.
WENRECo, a key player in electrifying rural areas in the West Nile region since 2003, has been dedicated to providing electricity to remote areas through a vertically integrated isolated grid on a Build Own Operate (BOO) basis.
Their work has powered 30 health centers, 60 schools, 250 businesses, and 6,000 households between 2013 and 2015, demonstrating their commitment to electrifying the region. WENRECo holds a 25-year license from the Electricity Regulatory Authority (ERA) for the generation, distribution, and sale of electricity in the West Nile region, and their coverage has expanded to include districts like Arua, Nebbi, Maracha, Zombo, Koboko, and Yumbe, benefiting the entire region.
MTN MoMo, a pioneer in digitizing payments and financial services in Uganda, has improved the lives of millions by providing convenient access to financial solutions. MTN's Ambition 2025 strategy is focused on leveraging digital solutions for Africa's progress and aims to become the largest and most valuable business platform on the continent while providing industry-leading connectivity services to their customers. MTN believes that everyone deserves the benefits of a modern connected life.
Starting on the 31st of October 2023, customers in the West Nile region can easily purchase electricity tokens directly through MTN Mobile Money. This partnership simplifies and enhances the process of acquiring electricity tokens for WENRECo customers, making it a more convenient and efficient experience.
How to Purchase WENRECo Tokens via MTN MoMo:
Dial *165*4# on your mobile phone.
Select "Utilities" by entering '1'.
Choose "WENRECo" by entering '7'.
Opt for "Buy Power Token" by entering '1'.
Enter your Meter Number.
Specify the Amount you wish to purchase.
Enter your personal PIN.
This partnership not only streamlines the process of purchasing electricity tokens but also exemplifies the theme of "Together we are unstoppable." By providing convenient access to power, we empower communities, businesses, and individuals to unlock their full potential.
MTN MoMo and WENRECo are committed to improving the quality of life for thousands of people in the West Nile region through easy access to electricity tokens. This initiative is a significant step towards achieving MTN Uganda's Ambition 2025, where digital solutions drive progress and create a brighter future for all.
Download the Howwe Music App