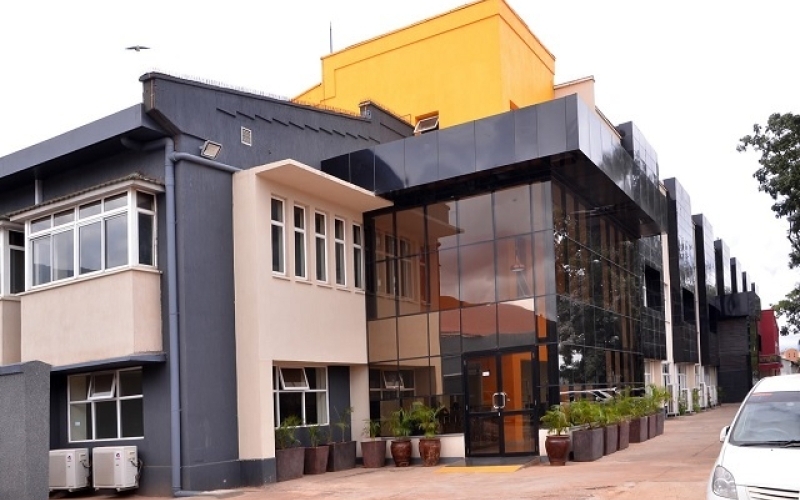 MTN, Uganda's biggest mobile phone operator by market value, has reported a 21.1% rise in its third-quarter profit after tax, buoyed by an increasing customer base and heightened demand for data and fintech services.
Profit after tax surged to Shs 354.4 billion in the quarter ending September 30, up from Shs 292.6 billion a year ago. Service revenue concurrently increased by 15.2% to Shs 1.9 trillion. As a result of this performance, the board has approved a second interim dividend of Shs 6.0 per share, up from the previous year's Shs 5.4.
"MTN Uganda maintained a positive growth momentum in the first nine months of 2023, on account of solid commercial execution and the improved performance of the current macroeconomic environment," said MTN Uganda CEO Sylvia Mulinge in a statement on Nov.02.
"We continued to invest in our customers through continuous product innovation and improved service delivery, setting up over 360 additional service points this year to provide a best-in-class customer experience."
Inflation in the period further abated to an average of 3.3% compared to 9.0% in the same period last year supported by a reduction in food and imported inflation. The receding inflationary pressures led to a downward revision of the key lending rate by 50 basis points to 9.5% as increased oil-driven foreign direct investment supported the stability of the local currency.
Data revenue continued to grow steadily, expanding by 22.0%, thanks to incremental enhancements in network quality and data value packages. The number of active data users surged by 23.0% to reach 7.5 million, while data usage per active user increased by 20%.
The company's investments in 4G and the introduction of 5G technology significantly enhanced the user experience, resulting in a 51.0% growth in data traffic, with a significant portion carried on the 4G network.
Efforts to boost smartphone adoption yielded success too, with smartphone penetration reaching 36.6%, marking a notable increase of 3.9 percentage points. Initiatives such as the MTN Kabode flagship product and partnerships offering improved pricing and value propositions have played a pivotal role in accelerating smartphone adoption.
Fintech revenue also demonstrated robust growth, surging by 18.1%. Basic revenues from peer-to-peer (P2P) and money transfers exhibited substantial expansion due to increased acceptance of mobile money. The number of fintech subscribers grew by 9.7% to reach 11.6 million, with a significant uptick in the adoption of the MoMo Pay platform.
Digital revenue experienced extraordinary growth of 130.0%, driven by an increase in content value-added services and enterprise digital solutions that utilize open Application Programming Interfaces (APIs). Customers leveraged MTN's network assets to enrich their products and services, further contributing to the company's profitability.
Mulinge said the company's impressive financial performance reflects its robust strategic planning and execution. She said the company maintained a capex intensity within its target range, allowing for significant investments in areas such as 5G, fibre deployment, and network enhancements.
Future outlook
Mulinge said as Uganda's economy demonstrates resilience and strong growth, with the central bank projecting economic growth of 5.3% for the fiscal year 2022/2023, MTN is well-positioned for future growth.
"As we close the year, our focus remains on maintaining the growth momentum of our overall portfolio with attention to our new growth segments of home broadband, enterprise and digital," she said.
"For our GSM business, our rigorous customer acquisition strategy and CVM initiatives around our voice propositions will be key to ensuring that we finish strong. On the data front, our focus is on optimising our 4G and 5G network with increased home and business activations and smartphone penetration to harness the wide investment in infrastructure and spectrum opportunity."
She said the company remains guided by its value-based capital allocation strategy and will continue to augment its capital structure to ensure balance sheet strength.
She said the company's funding and liquidity are well-managed, supported by cash flows and approved local currency-denominated facilities to meet financial obligations.
Download the Howwe Music App