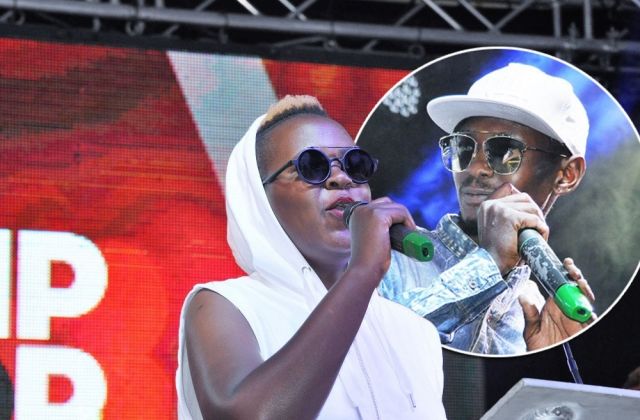 It was probably the weirdest drama at the UG Hip Hop Awards ... but it was at the same time entertaining to watch.
Up-and-coming rapper Pryce Teeba challenged the awards claiming Keko did not deserve to win the Mixtape of The Year award.
Pryce's 'Kambajulire' and Keko's 2016 mixtape 'Love From Venus' were both nominated in the Mixtape of The Year category alongside Keep the Fame by Sulfuric, Dorm Room Experience by High Society Music, and Enygma's The Enygma Machine.
While giving his 'Song of the Year' award acceptance speech, Pryce did to Keko almost what Kanye did to Taylor Swift at the 2009 VMAs.
Pryce interrupted his own speech saying ... "You know I have that Kanye West vibe. And you know I should have won that mixtape award."
Instead of booing him, the audience burst into laughter and cheers like they were all on his side.
McKenzie, who was hosting the event alongside Tv personality, Anita Fabiola, later took to the stage saying "What is Hip Hop without that."