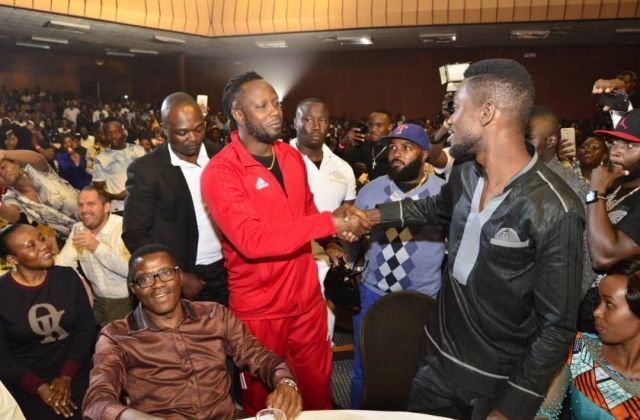 On Friday, Bobi Wine and Bebe Cool met and hugged each other for the first time in about 10 years and later shared a table with Buganda Katikiro Charles Peter Mayiga at Eddy Kenzo's concert at Kampala Serena Hotel.
While at the concert, Katikiro Charles Peter Mayiga was seen talking to both in a manner that seemed a call for unity between the two sworn enemies.
In an interview with NTV, Owek. Charles Peter Mayiga told the press that he wants to see the two artistes becoming greats once again because their continued fights only bring negative impacts to the industry and at the same time, they act as bad example to the young talents who see them as role models.
Because of this desire, he has summoned Bobi Wine and Bebe Cool to Mengo for a round table dialogue that will see them put their differences a side.
We shall keep you posted

Gals Betting: Get 10% Refund on All your Losses
Click Here