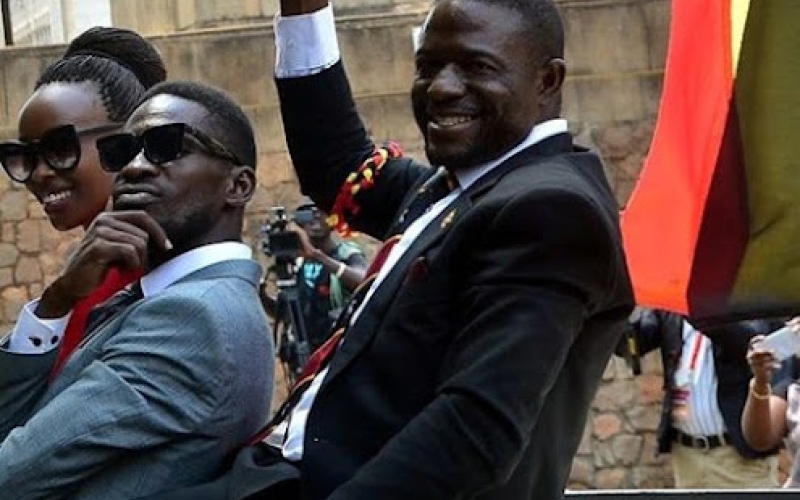 Bobi Wine's elder brother, Nyanzi Sentamu commonly known as Chairman Nyanzi is planning on working on new music.
Also Read: Bajjo, Chairman Nyanzi Burry Hatchet After Months of Fighting
Speaking in an interview with local television, Nyanzi said he is working on several songs that will be used to liberate Ugandans from the current regime.
"We are a music family and I am heading to the studio soon to release music. Most of the songs will be about our struggle for freedom," he said.
Nyanzi also explained music has been a big factor in uniting them as a family.

Other artists in the Sentamu family include Eddy Yaawe, Mike Wine, Banjo Man, and Irene Kayemba among others.