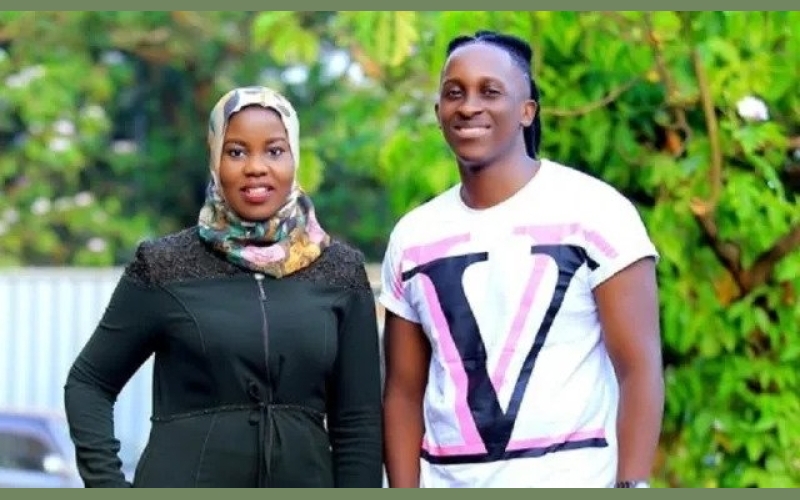 Rumors have been swirling about a potential romantic relationship between Faridah Nakazibwe and Bruno K. The two have been seen together in numerous intimate situations. Although Faridah sometimes refers to Bruno as her son, it appears that Bruno desires a deeper connection with her.
A few months ago, Bruno K and Vanessa engaged in a heated online dispute regarding the paternity of their son, Seth Kiggundu. Many would have expected Faridah to end her involvement with Bruno K after such an incident. However, as a devout Muslim woman, she has chosen to embrace Vanessa as part of their lives in order to co-parent Seth Kiggundu.
During Mesach Semakula's recent concert at Kampala Serena Hotel, singer Bruno K, his baby mama Vanessa, and Faridah Nakazibwe were seen sharing a table. This suggests that their differences have been resolved, thanks to Faridah's maturity and understanding.
In a video that has been circulating online, Faridah Nakazibwe, Bruno K, Vanessa, and their social circle can be seen enjoying themselves at the concert. The positive atmosphere prompted Faridah to capture the moment on her phone and share it online.
However, it is worth noting that Bruno K appeared somewhat confused and uneasy about Vanessa's presence, as depicted in the video, as he seemed preoccupied with his phone.
Download the Howwe Music App