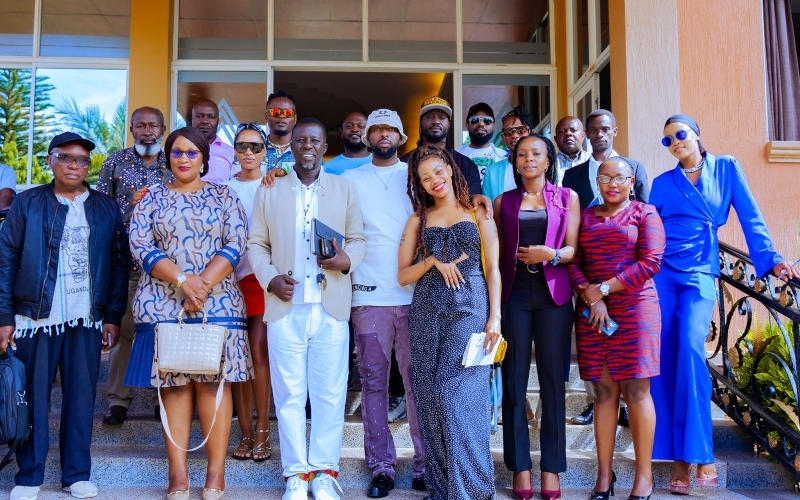 The newly formed Uganda National Musicians Federation(UNMF) seems to be heading for disaster as members are already fighting each other.
It is reported that traditional musicians led by Mamuri Katumba are already disagreeing with the vice president of the federation, Sheebah Karungi.
In a video that has since made rounds on social media, Katumba reveals he is disrespected in the federation and no one finds sense in what he has done for the music industry.
He believes Sheebah Karungi and other young musicians shouldn't be at the helm of the federation because they lack expertise and leadership skills.
Musician Full Figure is also at war with Kenzo and Sheebah Karungi. She says the two are dictatorial and don't deserve to be in office.
"We are not sure how they even hold those offices because no one voted for them. However, Sheebah has become very dictatorial and needs to tame her tongue. How dare you back at Mamuli Katumba," Full Figure tells a local YouTuber in an interview.
Download the Howwe Music App