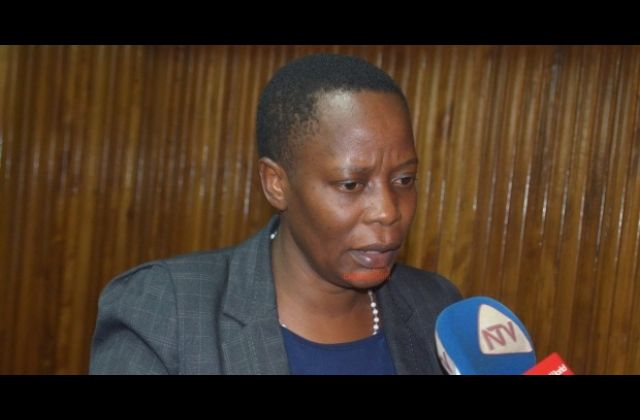 Opposition Forum for Democratic change Party, FDC has denied allegations that it is fueling disagreements between DP party president Norbert Mao, and Hon. Betty Nambooze.
The two leaders are trading blows over leadership of the party, with the latter accusing Mao of bad governance.
Recently, NRM and FDC were dragged into the unending feud, with claims that the ruling party is supporting Norbert Mao, while FDC is arming Nambooze to unseat her boss.
However, during the party weekly presser at Najanankumbi this morning, the Deputy Secretary Publicity, Hon. Paul Mwiru said FDC is concentrating on building their party but will welcome any new members seeking to leave FDC.
"The allegations are unfounded. I am a member of NEC, we have never sat anywhere and took a decision to distablise DP. If they have issues within DP, I the party can best deal with issues within DP" Mwiru said.
He was however quick to add that; "We have no stake in whatever is taking place, we haven't participated and we don't intend. We intend to run our political party, make it formidable, so that all those who are confused in other parties can join FDC and we move on as a formidable political party."
He said DP members who are not finding solace in their party, are free to join FDC.