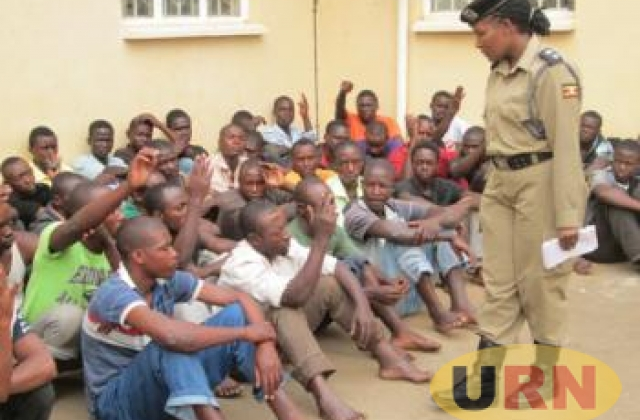 At least 18 people suspected of engineering insecurity in Kyotera district have been arrested by the police flying squad.
The development comes a week after the deployment of special operatives to investigate a wave of insecurity in the districts of Sembabule, Kyotera, Kalungu, Bukomansimbi, Masaka and Lwengo.
It has been reported that the Greater Masaka region is experiencing unprecedented levels of crimes involving raids to villages by thugs who hack and rob residents. The attacks have so far claimed 20 lives, and dozens left with injuries, according to police records.
The last incident in Butenga Sub County, Bukomansimbi District on Tuesday night left one person dead and four others with severe injuries. The thugs also robbed an unspecified amount of money from the victims. The deceased was identified as businessman Joseph Lubega.
Greater Masaka Region Police Spokesperson Lameck Kigozi says the operation has so far netted 18 people from different areas within the newly created Kyotera district. Kigozi adds that police have credible information linking the arrested persons to the ongoing criminality.
According to police, the suspects are detained at Kyotera Central Police Station and Masaka Central Police Station. URN has learnt, however, that some of them were this loaded onto a coater destined for Nalufenya detention facility in Jinja district.
Early this month, residents of Kabonera trading centre along Masaka-Mutukula highway blocked the road and protested against the release of suspects linked to the killing of their colleagues.