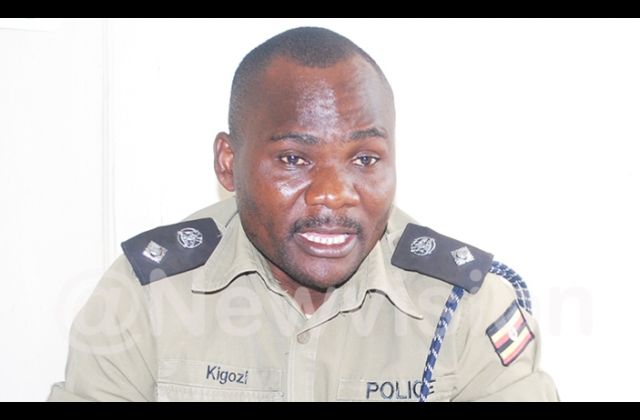 The police in Kyotera, Masaka sub-region have in custody two men in connection with murder of Kasigara Emmanuel, 25 a resident of Gayaza village, Kasali sub county, Kyotera district.
Lameck Kigozi, the Masaka regional police spokesperson narrates that Kasigara was murdered on May 18th 2018 when he boarded a bod boda belonging to Ssengabi Ambrose to Butantamuki village in Rakai district.
However, Ssengabi who had hatched a plan to kill Kasigara with other cyclists decided to use a different route than the deceased knew.
"When they reached Kiganga, they found a group of bod boda riders who alleged that they were looking for a thief who had stolen a boda boda from Masaka, and that they suspected it was Kasigara. In less than 10 minutes, they beat and killed him before disappearing in thin air" Kigozi says.
The police later recovered the body and arrested Ssengabi who later confessed that a plan had been hatched to kill Kasigara, who was a spy for Uganda Revenue Authority, reporting smugglers in the area.
So far Muganyizi Shafick and Ssengabi Ambrose are in police custody and have identified their partners in crime. Police however believes that these boda boda cyclists were paid off by some smugglers to murder the deceased.
Kigodi says investigations are ongoing and promises that all participants in the murder will be apprehended.