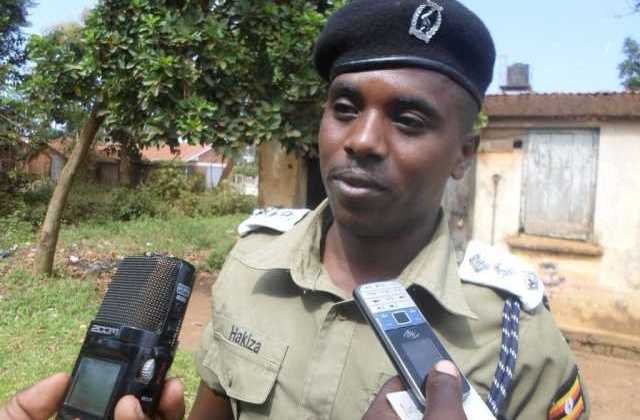 Residents of Rwengabi village in Kaseeta parish Kabwoya sub-county Kikuube district are in a somber mood following the death of Lampard Owinji a 26-year-old man who was shot and critically injured during a scuffle between police and residents.
Owinji who was shot in the hand and stomach together with Denis Baraka (11) on Tuesday evening at around 7:30 pm, died Wednesday night from Hoima Regional Referral Hospital where he had been admitted.
Julius Hakiza, the Albertine region police spokesperson said it is too sad that the lost him and that Baraka who was also shot and critically injured during the scuffle is still battling for his life.
On Tuesday evening, Police raided the village to rescue a one Fracini Akumu who was at the verge of being lynched by area residents accusing her of practicing witchcraft. The residents had allegedly pounced on Akumu and beat her to coma.
Residents also torched her two grass-thatched houses and demolished one permanent house, prompting Police from Kaseeta police post to rush to rescue her.
However, upon arrival, the residents turned rowdy and started pelting stones at the officers forcing them to fire several bullets in the air to disperse the violent residents. It was during this scuffle, that the two people were shot.