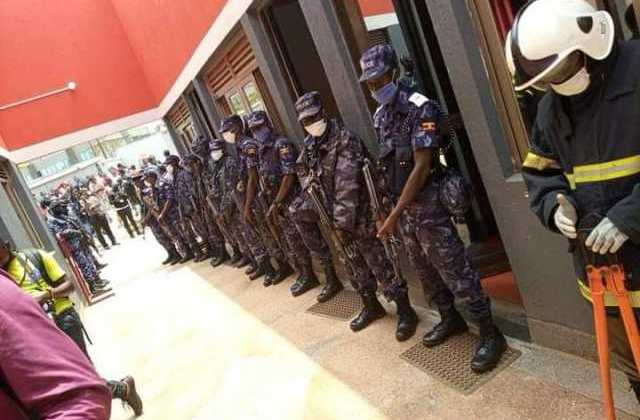 The military and police have ended siege at the National Unity Platform head office in Kamwokya after at least two hours.
Officers from Military together with their counterparts from police raided the offices and also sealed off Old Kira road right from Bukoto to Kobil Pump fuel station in Kamwokya.
All party officials and candidates who had come for clearance ahead of their nomination tomorrow were detained inside the offices.
According to Robert Ssentamu Kyagulanyi the NUP President, security agents took away important documents and items from their offices. It is unclear what was in these documents and why security would be interested in confiscating them.
Kyagulanyi also alleges that some party members were injured in the process