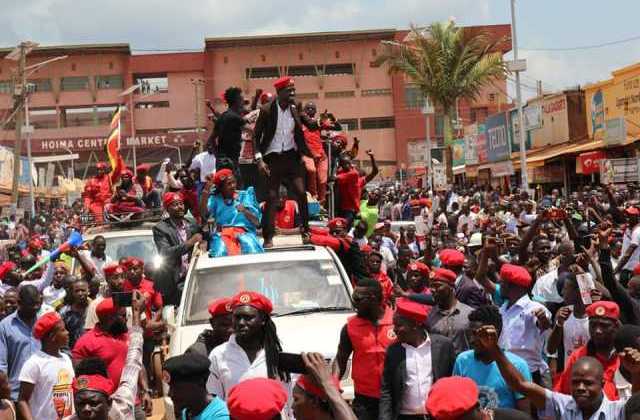 The Electoral Commission has warned candidates contesting for various elective positions under the General Elections 2021, and all other stakeholders in the electoral process who have gone against its ban on processions and public/mass rallies, to conduct themselves in accordance with the Guidelines for the campaigns and strictly observe measures issued by the Commission.
This was included in a press release issued by the EC on Monday evening, following continued ignorance of the commission's campaign guidelines by many candidates.
The commission warned that non-compliance with the Guidelines issued for the campaign period will necessitate intervention by law enforcing agencies, among other measures.
EC also emphasized that the health and safety of voters, their families, candidates, security personnel, the media and the general public should be of paramount consideration.
On Monday 9th November 2021, candidates' campaign meetings for Presidential, Parliamentary and Local Government Councils Elections commenced across the country, with many going against the commission and Health ministry's guidelines to protect Ugandans from COVID-19 pandemic.
"The Commission has, however, noted with concern that some candidates, including Presidential candidates, are holding their campaigns in a manner that violates the Guidelines for Conduct of Campaign Meetings: Some candidates are mobilizing their supporters to gather at campaign venues in large numbers. The Public Health (Control of COVID-19) (Amendment No.3) Rules, 2020, issued on 9 November 2020, provides gatherings for purposes of political meetings should not exceed 200 persons" EC says.
The statement added that some candidates are conducting processions along public roads, through towns and trading centres, and are also holding rallies in non-designated venues as per the harmonized campaign programme.
This was witnessed I Kitgum district on Wednesday, where security blocked the NUP presidential candidate Robert Kyagulanyi from holding a rally in the grounds, forcing him to just do it in the middle of the road with crowds of people.
According to the EC, this is in violation of the Commission's Guidelines that the campaigns should be conducted in observance of Standard Operating Procedures (social distancing, hand washing, and wearing of masks) and in designated places;
The EC also noted that some candidates are making impromptu stopovers in trading centres, attracting and addressing public gatherings along busy highways from their car rooftops. This is also common with Kyagulanyi and his FDC counterpart Patrcik Amuriat who made at least 18 stop overs on Wednesday alone, in the districts of Amuria, Kapelebyong and Katakwi.
"These spontaneous public addresses are a violation of the Commission's Guidelines which provides for conduct of campaign meetings only in approved venues & in accordance with the harmonized campaign programme, which clearly indicates the dates, time & venues for such meetings" EC says.
Nearly all people showing up for the illegal mass rallies have no face masks and neither do their candidates, which puts all participants, including the candidates, at the risk of contracting COVID-19.
The EC says this conduct is unacceptable considering that as at 10th November 2020, the cumulative COVID-19 infection cases in Uganda stood at 14,704 with 133 deaths so far registered in the country.
Kyagulanyi and Amuriat have been adamant about the mass rallies and processions run. In some areas, they have been confronted by police that used teargas and water cannons to disperse their supporters, however this did not deter them.