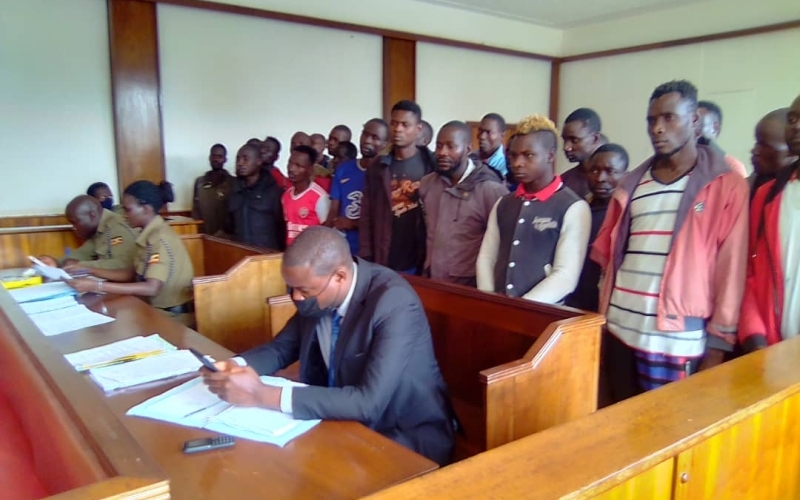 The Buganda Road Magistrates Court has remanded 40 Kenyans for dealing in illegal fishing activities.
The prosecution alleges that on July 29, while on Lake Victoria in Namayingo District, the Kenyans were found fishing without a valid license which is issued by the Chief Fisheries Officer to individuals fishing for purposes of sale.
The accused persons, all residents of Wanya village at Uhaya Beach, were also carrying out fishing using prohibited nets. The prosecution alleges that they were using mosquito nets instead of legally permitted fishing nets.
The suspects pleaded guilty to the charges but were not convicted because State Attorney Allan Mucunguzi said he was not ready to read them the brief facts of the case. They were consequently remanded to Luzira Prison until August 22.
The same court has also separately charged a group of 19 suspects, 13 Rwandan nationals and 6 Ugandans for illegal fishing.
The court heard that the suspects were found at Lake Victoria in Buvuma District on Aug 1st at around 5 pm with immature fish they had caught using mosquito nets.
Some of the suspects denied the charges while the others pleaded guilty. They were remanded to Luzira Prison until August 23.
The Fisheries and Aquaculture Bill of 2021 imposes various fines including paying hundreds of millions of shillings or imprisonment for life or both for people found engaging in illegal fishing activities.