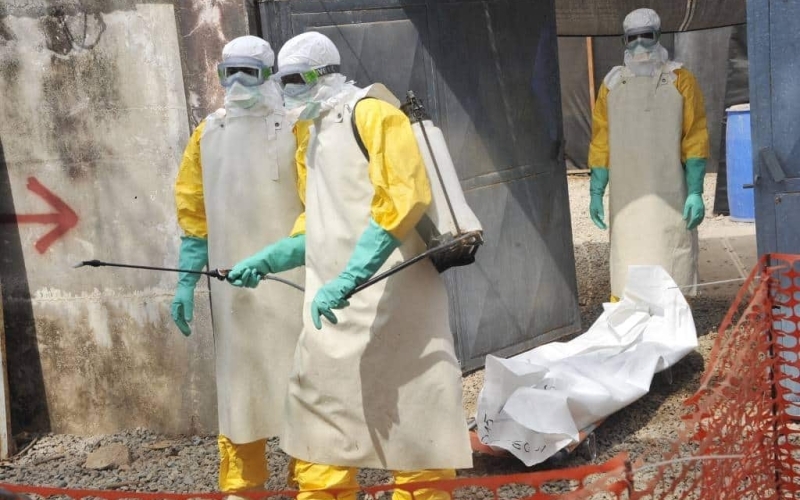 The Inspector General of Police Martins Okoth Ochola has issued guidelines to be followed by officers amidst an outbreak of the Ebola Virus Disease in Uganda.
The directives were issued through the Uganda Police Spokesperson Fred Enanga.
The police boss has called for extra vigilance from all territorial commanders and officers both on the ground and at police stations.
Enanga says the officers should ensure good hygiene practices at the police stations, social distancing and regularly disinfecting detention cells.
Ochola has also banned physical contact including handshakes, and hugs while carrying out arrests of suspects. Officers have been cautioned to henceforth promptly disinfect their gear, including their duty belts after physical contact with any individual.
Police officers have been called on to maintain at least a 6 ft distance from anyone as a must across all offices, police counters, receptions, police cells, and transportation.
Henceforth, the police boss has directed that all patrol cars be regularly sanitized at the steering wheel, gear shift, dispatch radio module, door handles, and edges.
He has also restricted unnecessary movements to burials, weddings, markets, and other congested places
Last week the Ministry of Health announced an outbreak of Sudan Ebola Strain in the central district of Mubende after one confirmed patient died.
The first casualty was a 24-year-old man who succumbed at the Mubende referral hospital where he was transferred with symptoms of the disease. Since then, the health minister has confirmed 36 cumulative infections and 23 deaths reported from Mubende, Kyegegwa.
Of those admitted, 18 are confirmed to have Ebola while 18 are probable cases. Of the deaths, 6 succumbed to the disease while 17 are probable.