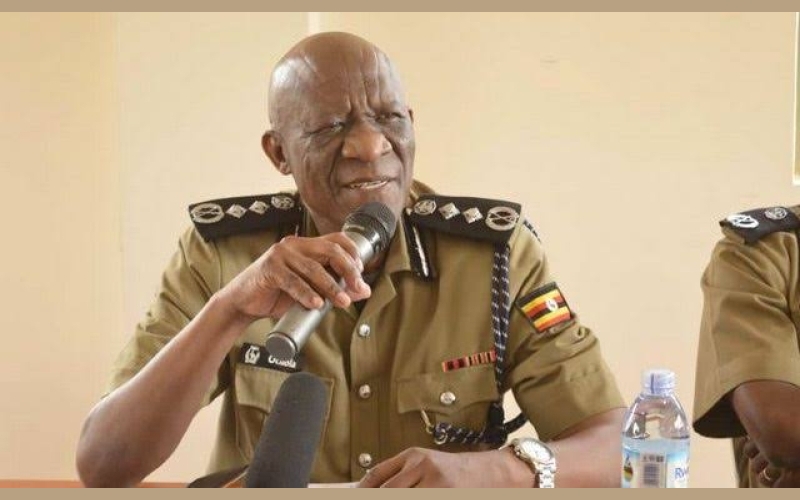 Division and regional commanders have been directed to conduct safety drills for crowd events.
The directive from the Inspector General of Police Martin Ochola follows the Freedom City Mall stampede that killed 11 people and injured 18 others on New Year's Day.
The incident happened when revelers were asked to move out of the auditorium in order to watch the display of fireworks outside the premises.
Although the organizers Abitex Promotions and the Emcee Francis Juuko were blamed for the stampede, some people have castigated police for not doing enough to protect the more than 20,000 people who turned up.
Ochola has directed commanders to always ensure safety drills are conducted with the organizers prior to the events. Adding that during the drills, the focus should be on preventing chaotic scenes, evacuation means in case of a tragedy, and swift response in case of a disaster or security threat.
The guidelines have already been shared with the station, division, and regional commanders. Ochola has also given commanders discretion to cancel events even if they are underway provided they notice any security breaches.
"Territorial commanders must ensure there are sufficient entrance and exit points, there must effective communication and rehearsals of safety measures. The commander must ensure security drills are conducted with the organizers of the events," Ochola said.
Charles Nsaba, the Kampala Metropolitan South Regional Police Commander in whose area the Freedom City tragedy happened and Grace Matsiko, a security analyst and chairman Private Security Association –TUPSA have cited different reasons that led to the incident.
Nsaba says what happened was an accident that could happen even in homes in case there is a situation that requires people to swiftly move out. He, adds that everything was very well until the night's Emcee abruptly urged the revelers to move out to watch fireworks outside the auditorium something which had not been planned for.
However, Matsiko believes the owner of the venue and event organizer should share the blame because they allowed bouncers to manage crowds inside the auditorium instead of hiring professional private security guards.
Ochola in the guidelines has tasked commanders to ensure only trained security teams are deployed to manage crowds instead venues while outer rings like parking, entrances, and exits must be handled by security personnel.
"All organizers of outdoor and indoor events, festivals, beauty contests, and music concerts must ensure security is a top priority. Organizers must write to IGP for clearance, must indicate the concert venue, and indicate the number of expected attendees. They must avail measures they are putting in place for controlling crowds, walkthrough machines, canine, and scanners," Ochola said.
Matsiko says the safety of crowds begins with sticking to the plan like not admitting a number that exceeds the capacity of the venue. However, Fred Enanga, said the Freedom City concert had 20,000 revelers instead of its capacity of 15,000.