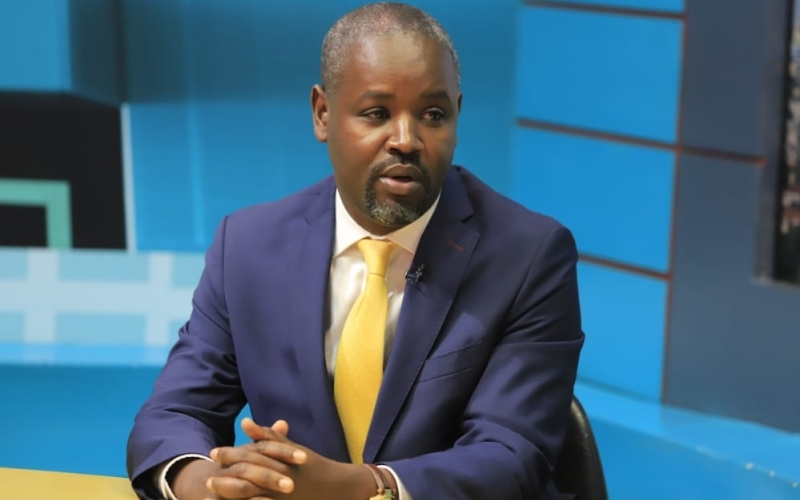 The Deputy Speaker of Parliament, Thomas Tayebwa has given a directive to the Ministers for Works and Internal to present a joint statement to the house on allegations of extortion and bribery at Entebbe International Airport.
Tayebwa was responding to video clips circulating the social media waves of accounts about how Ugandans are being mistreated just to travel in or out of the country.
He appreciated the Civil Aviation Authority (CAA) for making strides in handling the matter by suspending implicated officers but said the actions are not enough.
He called for more punitive measures against such public offices to charge travelers for clearance of flights and luggage, saying it may have dire consequences to the country.
"Charging someone US$5000 to enter the country and they bomb a school, church or public place, you end up losing much more!" Tayebwa added.
He, therefore, called on the Minister of Works and Transport, Gen. Edward Katumba Wamala, to present a joint statement on Tuesday next week alongside the Internal Affairs Ministry headed by, Maj. Gen. Kahinda Otafiire.
"The Minister of works and transport will take the lead since he supervises the Civil Aviation Authority, and the minister for Internal affairs will address the cases to do with immigration offices," he said.
Simon Mudenyi, the spokesperson at the Internal Affairs Ministry stated that the Directorate of Citizenship and Immigration Control (DCIC) in a meeting on Friday, January 28, 2023, with other agencies at the airport and released guidelines for staff to be adhered to.
The meeting resolved that all staff regardless of the agencies wear uniforms and name tags for easy identification, they have also banned the use of phones at the airport by immigration staff during working hours.
He says all immigration staff will henceforth possess access cards to be used at work that has been distributed by the Civil Aviation Authority. The cards will detail the particulars of the holders.