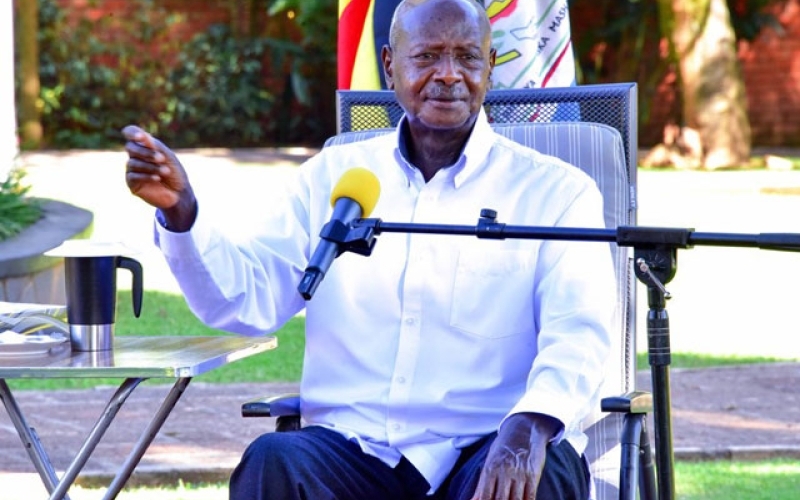 Members of Parliament from the opposition political parties have resolved to boycott President Yoweri Kaguta Museveni's address to Members of Parliament slated Thursday at Kololo Independence Grounds in Kampala.
Medard Lubega Sseggona, the Busiro East Constituency representative who doubles as the Shadow Minister for Justice and Constitutional Affairs made the communication while addressing journalists on behalf Mathias Mpuuga, the Leader of Opposition – LoP on Wednesday.
On Thursday, 09 March 2023, Speaker of Parliament Anita Among informed the lawmakers during the plenary meeting that the President will address the House on matters of national importance tomorrow Thursday, 16 March 2023 at 2.00 pm.
However, Sseggona said a meeting of the Shadow Cabinet on Tuesday resolved that all opposition legislators will boycott the interaction with the President citing rampant cases of corruption; arbitrary arrests, detention and enforced disappearance of the regime's political opponents.
Since January 2021, the period of general elections in the country, the opposition have submitted over 400 names of missing persons said to be supporters of the main opposition National Unity Platform – NUP party. The list was reduced to 200 people who are still missing as of December, 2022.
Earlier on Tuesday during plenary sitting, Ibrahim Ssemujju Nganda, the Kira Municipality Member of Parliament opposed the move by the President to invite the House away to Kololo where MPs are embarrassed by the security team who confiscates their gadgets.
Speaker Among responded and defended the President saying he did not choose Kololo but rather that the leadership of Parliament decided on the venue as an ideal place to host the 555 Members of Parliament.
There are currently 118 opposition Members of Parliament from NUP, Forum for Democratic Change – FDC, Democratic Party – DP, Uganda People's Congress - UPC, Justice Forum, and People's Progressive Party – PPP.
Download the Howwe Music App